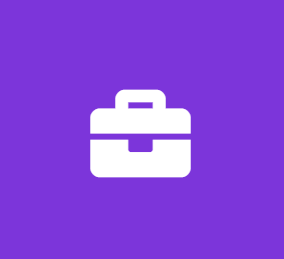 Marketing Intern, Summer
Davina Wellness
Marketing Internship
Quick Summary
Marketing of brand new, ground breaking, products
Looking for someone with great organization, ideas, drive and hard work
A Bit About Us
Davina Wellness is a small but growing wellness company that specializes in supplements, herbs, essential oils, and CBD. We are looking for someone to make a large impact in a small family-owned business.
Responsibilities
Help bring new products to market
Develop relationships with influencers
Launch and manage new affiliate marketing program
Aid the management of social media channels (FB, Instagram, YouTube)
Coordinate the creation of digital and printed marketing collateral
Brainstorm graphics concepts
Develop relationships to get earned and paid mentions online
Help implement marketing plans and strategies
Coordinate with graphic designer and printers
Things We Want
A willingness to invest in a family owned business to help it grow
Smarty pants level intelligence minus the attitude
Pleasure to be around because we don't want to mess up our mojo.
Sense of humor, but not too funny. Our CEO feels like he has to be the funniest person in the room
Nunchuck skills or anything cool like that
Nice to haves (but not required)
Adobe Illustrator and/or Photoshop (super helpful)
Writing (blog, social media, etc)
Photography and/or photo editing
Interest in health and wellness
Tons of experience, but we're cool with really bright people that can figure things out too
Things We DON'T Want
A need to be micromanaged
High maintenance
Members of any of the following groups or ideologies: ISIS, Interplanetary Phenomenon Unit, or the Concatenated Order Of Hoo-Hoo.
We also consider people that have an annual pass to Disneyland to be just as undesirable.
Benefits
30-40 hrs w/ flexible schedule. You get to dictate your schedule (for the most part)
Salary: $8.00 to $10.00 /hour
Job Type: Internship
Salary: $8.00 to $10.00 /hour
Additional Compensation:
Work Location:
Benefits:
Internship Compensation:
Schedule:
Monday to Friday
No weekends