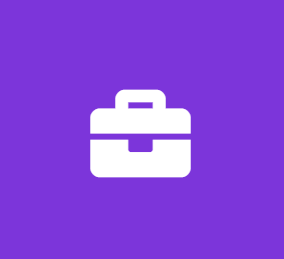 Social Media Intern
Tech Data Corporation
Marketing Internship
Department/Project overview:
As strategic communication advisors for Tech Data, the Corporate Communications team is responsible for developing internal and external communications that educate and inspire, helping to build Tech Data's brand in the industry and community, and strengthen our culture by keeping our colleagues informed and engaged with clear, purposeful and strategic content.

The Social Media Intern will contribute content for social media, driving colleague engagement in new and ongoing initiatives, including Tech Data's Global Responsibility program.
Areas of the business that the intern would partner with:
Human Resources
Regional Communications teams
Regional Marketing teams
Project responsibilities/deliverables:
Create content for social media platforms, website and others as needed.
Assist with sharing content through a wide range of mediums — including but not limited to Tech Data's company intranet, digital displays, internal and external social media channels and colleague newsletters and emails — to build awareness and drive engagement among both internal and external audiences.
Tech Data looks for students who align with our Shared Values
Integrity
Excellence
Accountability
Collaboration
Inclusion
These Shared Values are core to our beliefs as an organization.
Qualifications, Required Knowledge Skills & Abilities and Working Conditions:
To apply for an internship you must:
Be a current college student or recent graduate (within the past year)
Be able to work in the United States
Be able to work as part of a team
Able to manage multiple tasks at one time
Have availability to work full-time (40hrs/week) over the course of the internship
Prior to being eligible to start your internship, you will be subject to a background check and drug screen
Reporting/Analytics
Writing
Journalism
Graphic design/video – Basic competency and interest in Adobe Suite (Illustrator, Photoshop and Premiere Pro)
We do not provide housing, transportation, or relocation for interns at this time
Join our team to connect the world with the power of technology!
Tech Data is an equal opportunity organization. We recruit, employ, train, compensate, and promote without regard to race, religion, creed, color, national origin, age, gender, sexual orientation, gender identity, marital status, disability, veteran status, or any other basis protected by applicable federal, state or local law.