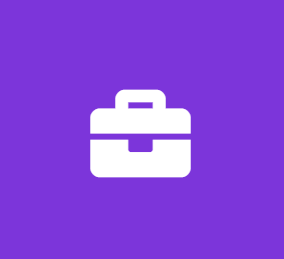 Social Media and Digital Marketing Intern
PNW Apparel
Marketing Internship
As a Digital Marketing Intern, you will work closely with CEO and media team to assist in growing PNW Apparel brand including, but not limited to, SEM, SEO, display, social media and analytics. This internship will provide the ability to learn daily digital marketing tasks while learning the fundamentals of marketing efforts.
ESSENTIAL DUTIES AND RESPONSIBILITIES:
Assist digital marketing team in implementing strategies for organic and paid social media, display, and search engine marketing Assist in the development of editorial calendars – including organic, promotional, and paid efforts for all social media channels (Facebook, Instagram, Twitter, YouTube) Assist with writing and editing content for social media posts, display creatives, blog and search content Identifying social media creators and influencers Work cross-functionally to implement overall strategies for all channels Research and analyze competitor marketing efforts Learn how to keep ongoing reports of KPIs for traffic...
Individuals pursuing a Bachelor's or Master's degree in digital communications or related field, such as advertising or Journalism Impeccable oral and written communication skills Experience with the major social media platforms including Facebook, YouTube, Instagram, Twitter, and Pinterest
Knowledge of Google AdWords and copywriting Knowledge of software tools including Facebook Insights, Google Analytics, Twitter Analytics, Sprout Social/Simply Measured and Hootsuite to track audience engagement and campaign performance Strong attention to detail and organizational skills Proficient in administrative programs such as Dropbox, Google Drive, Excel, Numbers, etc.
This internship is a great way to build experience in the digital marketing industry. Time commitment/hours worked is flexible Monday through Friday for the right candidate. If you are interested, please submit your resume and include the following:
Cover letter
Resume
Compensation is based on 1099, you will receive 15% of the overall sales from digital. We expect you to make approximately 40k for only working an hour to two a day.
About Us:
PNW Apparel isn't just another apparel shop. Our love of the Pacific Northwest shines through in everything we do, and that is clear to see with the apparel that we provide. With everything from simple caps to warm sweatshirts to casual t-shirts and beyond, at PNW Apparel, you can express your pride in living in our beautiful neck of the woods through comfortable, high-quality clothing that represents everything you love about hanging out in the PNW.
Our mission lies not only in spreading the love that you have for the Pacific Northwest by representing it through your apparel, but we are also passionate about clothing children in need. Access to warm clothing is something that not all families and children have access to due to various financial situations, but we believe that no child should go cold, no matter what the cause. Because of this, our business model allows us to not only clothe adults looking to express themselves and rep their home state, but it allows us to offer clothing to children that need our help as well. Because of we prioritize children, we have a 1 = 1 program that allows us to give a child in need one of our shirts or sweatshirts to keep them cozy. We do this by donating them through various children's charities here in the Pacific Northwest, focusing on improving the quality of life of children in our local area so they love calling it home as much as we do
Job Types: Internship, Commission
Salary: $40,000.00 /year
Experience:
social media: 1 year (Preferred)
social media marketing: 1 year (Preferred)
digital marketing: 1 year (Preferred)
marketing: 1 year (Preferred)
Additional Compensation:
Work Location:
Benefits:
This Job Is Ideal for Someone Who Is:
Dependable -- more reliable than spontaneous
Adaptable/flexible -- enjoys doing work that requires frequent shifts in direction
Innovative -- prefers working in unconventional ways or on tasks that require creativity
Schedule:
Company's website:
https://pnwwonderland.com/
Company's Facebook page:
https://www.facebook.com/pnwapparel