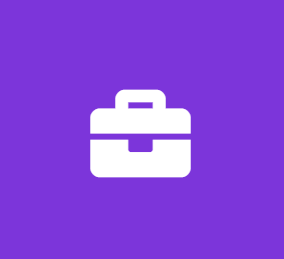 Public Relations/Marketing Intern (Unpaid)
3C Wellness, PLLC
Marketing Internship
Public Relations/Marketing Intern (Unpaid)
We are looking for an enthusiastic marketing intern to join our startup and. You will have administrative duties in developing and implementing marketing strategies. As a marketing intern, you will collaborate with our Chief Executive Officer and marketing consultants in all stages of marketing campaigns. Your insightful contribution will help develop, expand and maintain our marketing channels. This internship will help you acquire marketing skills and provide you with knowledge of various marketing strategies. Prefer candidates that have personal or professional experience in the mental health field.
Responsibilities
Collect quantitative and qualitative data from marketing campaigns
Perform market analysis and research on the competition
Support the marketing team in daily administrative tasks
Assist in marketing and advertising promotional activities (e.g. social media, direct mail, and web)
Prepare promotional presentations
Help distribute marketing materials
Maintain communications and manage relationships with referral resources
Track successful marketing tools and strategies
Manage and update company database and customer relationship management systems (CRM)
Help organize marketing events
Assist with researching, writing, editing, and proofreading of electronic marketing and corporate communications materials for both internal and external audiences.
Create social media postings
Monitor Social Media Posting and tag's
Video and editing experience is a plus!
Preferred Skills
Knowledge of Microsoft Office (specifically Word and Power Point)
Knowledge of all social media outlets- Facebook, Twitter, Instagram, Periscope, YouTube and snapchat.
Desire to come up with fresh ideas on how to grow our online presence
Solid understanding of different marketing techniques
Excellent verbal and written communication skills
Comfortable speaking and pitching to other professionals and community partners
Excellent knowledge of MS Office
Current enrollment in a related BS or Master's degree preferred
Job Type: Internship
Education:
High school or equivalent (Required)
Required travel:
Work Location:
Benefits:
Professional development assistance
Internship Compensation:
College Credit
Opportunity for Commission
.
Job Types: Part-time, Internship, Contract, Commission
Salary: $10.00 to $13.00 /hour
Experience:
social media: 1 year (Preferred)
public relations: 1 year (Preferred)
marketing: 1 year (Preferred)
Contract Length:
Contract Renewal:
Full Time Opportunity:
Additional Compensation:
Work Location:
One location
Fully Remote
On the road
Benefits:
Work from home
Flexible schedule
Professional development assistance
Typical start time:
Typical end time:
Internship Compensation:
Schedule:
Company's Facebook page:
https://www.facebook.com/3CWellnessPLLC/