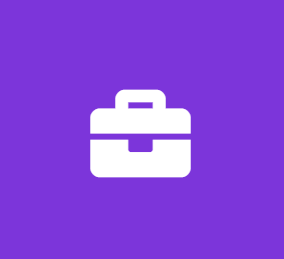 Marketing Intern (Unpaid)
Money Mailer of Henrico
Marketing Internship
This internship is for CURRENT COLLEGE OR UNIVERSITY STUDENTS ONLY! Please do not apply if you are not a current student.
Money Mailer has delivered the best local savings to consumers across the country for over 40 years! Whether you're at home, at work, or on the go, Money Mailer opens the door to the best deals in town. Join us as we work to deliver another 40 years of local savings!
Money Mailer of Henrico employees enjoy a fun, fast-paced environment that rewards hard work. The Marketing Intern(s) will work in the community and gain valuable real-world knowledge on building a new business. This is a summer internship with the possibility of being extended and/or being brought on full-time after graduation. There are two open Marketing Intern positions: one focused on sales activities and the other focused on social media. The Social Media Intern will also be responsible for various office tasks (making copies, greeting guests, etc.). The description below encompasses both positions.
The ideal candidate(s) will assist in all areas of marketing lead generation and marketing support. He or she will be comfortable in maintaining various marketing campaigns and have a creative skill set which enables them to brainstorm new initiatives. At this time, we will only be considering Business majors (preference given to Marketing majors) who are rising Juniors, Seniors, or graduate students.
Responsibilities
Develop and maintain newsletters, emails, social media campaigns
Contribute to marketing and creative brainstorm initiatives
Identify and propose internal/external ideas and initiatives to help promote general awareness of company brand
Network and telemarket to increase brand awareness and drive leads to the sales team
Attend community events as a representative of company
Attend all required sales meetings and training classes
Compensation, Hours, and Screening
These are UNPAID internships. Interns will receive college credit and should coordinate with their college or university for requirements.
The Sales Intern position will be a part-time position (approximately 20 hours per week) and the Social Media Intern position will be a full-time position (32-40 hours per week).
A short Marketing skills assessment (approximately 10 minutes) must be completed prior to consideration for either internship position. For the Social Media Intern position, an additional Social Media skills assessment (approximately 7 minutes) must be completed prior to consideration. No candidate will be considered if the assessment(s) have not been completed.
Job Type: Internship
Work authorization:
Work Location:
Internship Compensation:
This Company Describes Its Culture as:
Team-oriented -- cooperative and collaborative
Outcome-oriented -- results-focused with strong performance culture
People-oriented -- supportive and fairness-focused