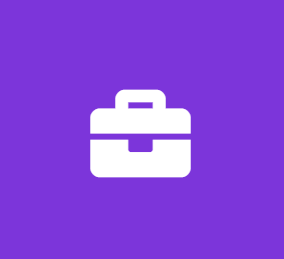 Junior Software Developer
StaffBright
Software Engineer Full Time
Currently StaffBright has a great direct-hire Junior Software Developer opportunity in the Metro Detroit area. We are seeking individuals with formal training in developing looking to take a jump to a fast-paced company.
What You Will Be Doing:
· Code with C# in .NET
· Develop SaaS products
· Work alongside delivery services, product, support and QA departments
· Balance of new development and maintenance
· Continuously learn and grow your skills
· Other duties as assigned
What We Need From You:
The ideal candidate has well rounded full-stack experience, has worked with API's and MVC framework.
What Skills You Should Bring to the Table:
· Formal training in software development
· Experience with C#, AngularJS, Azure, API's, SQL server and MVC framework
· Ability to take ownership of a long-term project
· Experience working in an Agile environment
The Perks:
· Bleeding edge technology
· Room for growth
· Flex time
· PTO and benefits offered
· Work from home
StaffBright - Who We Are
StaffBright matches professionals to rewarding Finance, IT, Engineering, and Sales and Marketing opportunities with industry leading organizations helping accelerate careers, while delivering excellent results for our client companies. At StaffBright, we work closely with our clients, recruiters, and candidates to ensure that talent needs are fulfilled quickly, and with the right individual.
**No sponsorship or relocation is available at this time**
Job Type: Full-time
Experience:
.NET: 1 year (Preferred)
C#: 1 year (Preferred)
API: 1 year (Preferred)
Education:
Additional Compensation:
Work Location:
Benefits:
Health insurance
Dental insurance
Vision insurance
Paid time off
Work from home
Flexible schedule
Visa Sponsorship Potentially Available:
No: Not providing sponsorship for this job
Schedule: