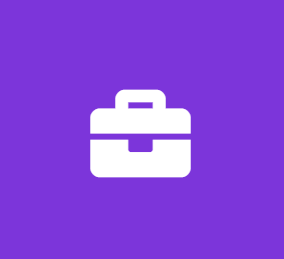 Marketing Analyst Intern
Medpace, Inc.
Marketing Internship
Overview :
Medpace is a scientifically-driven, global, full-service clinical contract research organization (CRO) providing Phase I-IV clinical development services to the biotechnology, pharmaceutical and medical device industries. Medpace's mission is to accelerate the global development of safe and effective medical therapeutics through its high-science and disciplined operating approach. We leverage local regulatory and deep therapeutic expertise across all major areas including oncology, cardiology, metabolic disease, endocrinology, central nervous system, anti-viral and anti-infective. Headquartered in Cincinnati, Ohio, Medpace employs approximately 2,700 people across 36 countries.
Responsibilities :
Assist with lead generation by researching and qualifying high potential customers, contacts and market events to drive opportunities and sales
Perform administrative, data entry and quality control functions in the Salesforce Customer Relationship Management (CRM) instance
Generate reports, dashboards and data visualizations to track and report key performance indicator (KPI) results
Perform data quality, accuracy and maintenance activities; assist with data migration and user compliance
Assist with end-user training, support and troubleshooting; work closely with internal users and stakeholders to maintain and improve user experience
Assist with the configuration and application of Salesforce components such as campaigns, analytics, automations, data integration and others
Qualifications :
Pursuing Bachelor's Degree in Marketing, Business Administration, Business Analytics, or related field
Students with either Junior or Senior status at time of internship
Excellent organization skills and the ability to multitask while efficiently completing high quality work
Strong analytical, problem solving and communication skills
Basic knowledge of Customer Relationship Management (CRM) platforms and applications a plus
Why Medpace?:
When you join Medpace, you become part of a team dedicated to supporting the development of ground breaking drugs and devices. Our employees provide hope for those living with debilitating diseases. We invite you to be a part of something that is impacting millions of people around the globe while enjoying a competitive total compensation and benefits package and internal growth opportunities.
Awards
Medpace Named a Top Cincinnati Workplace for 2015, 2016, 2017 and 2018 by the Cincinnati Enquirer
Winner of the ACRP-Avoca CRO Quality Award in 2018
Recognized with six CRO Leadership Awards from Life Science Leader magazine
Eagle Award winner - which recognizes outstanding leadership, professionalism, integrity, and dedication to advancing the clinical research profession through strong site partnerships
What to Expect Next
We look forward to receiving your application. A member of our recruitment team will review your qualifications and if interested, you will be contacted for an interview.
EO/AA Employer M/F/Disability/Vets
WARNING: Please beware of phishing scams that offer opportunities with Medpace in exchange for sending money. These scammers pose as legitimate employees from actual companies. Please be advised that a Medpace employee will never ask you for a credit card, send you a check, or ask you for any type of payment as part of consideration for a role with our company. All of our careers require that you first complete an online application and go through some sort of interview process.