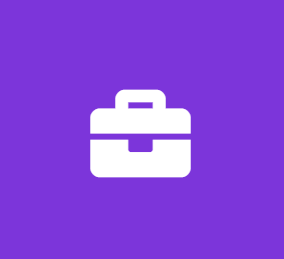 Web Software Developer Internship
Creed Interactive
Software Engineer Internship
Creed Interactive is seeking a developer intern who will work closely with our tight-knit and talented team to deliver complex technology solutions for our clients. You will get a chance to work on projects both big and small as you help the team deliver on our "Creed Promise" to clients. You will work closely with our "All-In" designers, project managers and QA team on each project to realize the client's vision while creating beautiful and functional UX/UI. We develop in a blended environment of management methodologies, with the majority of projects using an agile approach.
This is your chance to jump-start your career! Escape internship programs that limit your participation and be truly involved with teams, projects, and seasoned developers allowing you to showcase your growth potential while getting real-world experience.
Responsibilities
We are looking for a highly motivated Developer Intern who is hungry to grow and learn and has the potential to be our next full-time hire. In this program, you will be able to start off with one-on-one onboarding where you'll be shown the latest development tools and approaches. Next, you will work alongside one of our senior developers through job shadowing with opportunities to ask questions and work together on complex coding tasks. Finally, you will be assigned a project or series of tasks that will be a hands-on opportunity to do real work and contribute to the team.
At the end of the internship, the candidate will graded based on key growth and learning criteria. These criteria will be used both as an indicator to the candidate on where they are at as a developer and areas to improve along with determining a long term position at Creed.
The end goal of this experience is to both create a growth and learning opportunity for new talent coming into the field, and also to find the next bright talent to join the Creed team. Do you have what it takes?
Required Skills
Understanding of responsive web design patterns and best practices
A track record that shows a high aptitude for learning
General understanding of source control and task management systems.
Knowledge of WordPress, Drupal, or other CMS platforms.
Coursework on Java, .Net, or custom PHP.
Coursework on relational databases such as SQL Server, MySQL or Oracle
Coursework on non-relational databases such as MongoDB or ElasticSearch
Software architecture concepts
Knowledge of unit testing and test automation
Ability to easily work with different team members with varying approaches and skillsets
Solid communication skills
We'd love it if you had…
A degree in computer science (or equivalent)
Freelance work or personal projects that demonstrate a passion for web development
Example code from classwork or personal projects that could be reviewed and discussed in an interview on the approach you like to take to code
About Creed Interactive

Creed is a tight-knit and talented group of experienced, senior-level designers, developers and project managers focused on creating interactive experiences of exceptional value for exceptional clients. Creed builds collaborative partnerships with clients large and small including the Delta Dental, Medtronic, The University of Minnesota and Slumberland Furniture. We build more than web applications, portals, and digital interactivity – we build relationships. The bonds we forge with our clients and their customers thrive in a constantly changing business environment. Since the beginning, Creed recognized that workday flexibility promotes greater productivity. The team currently works out of the office only 2 days a week. The balance of the time, the team leverages technology to stay in contact as necessary and work wherever they are most comfortable. Our whole-hearted team is full of talented individuals that enjoy working together in a tight-knit way.
If this has you written all over it, then let's get together!
email us your resume and salary requirements