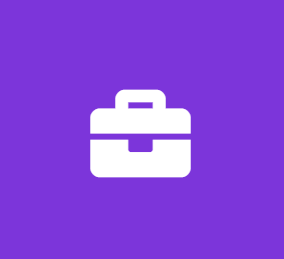 Junior Full-Stack Software Engineer
Precision Den Corp
Software Engineer Full Time
Junior Full-Stack Software Engineer
Precision Den Corp (PDC) is a minority owned small business that provides a full suite of service technology consulting and solutions. Our primary focus is information accuracy and management services which include: automated and manual quality control, content capture & data gathering, legacy data migration, systems integration and information management for continuous delivery and deployment systems. PDC develops next generation passive and active land, sea and air content capture mechanisms with the use of the latest technologies.
PDC is seeking a Junior or Mid-level Software Developer / Engineer to join our team.. Our team is growing and we are looking for a new team member to build solutions together with a highly multi-disciplinary team of engineers, scientists, and subject domain experts.
In this role the candidate will work with the customer, managers, engineers, and scientists to tackle extract, transform and ingest large numbers of real-time datasets into a big data environment.
Requirements:
Must be a US citizen with ability to obtain a public trust
A degree in software engineering is not required but nice to have. We seek people who are passionate about software development and learning new technologies on their own
3+ years of experience using JAVA, PYTHON and or JAVASCRIPT
Knowledge of JSON, XML, XLT
Knowledge of Hadoop, MYSQL, and other structured / unstructured databases
Strong computer science fundamentals, debugging skills and large datasets (Big Data)
Possess strong writing and communication skills with the ability to communicate complex ideas in a clear, precise, and actionable manner to senior leaders and teams
Ability to access, manage, transfer, integrate and analyze datasets, especially using SQL or map-reduce techniques
Preferred Qualifications:
Candidate has an existing Public Trust or high-level US Government clearance
Experience with Hadoop ecosystem and components: HDFS, MapReduce, YARN, etc.
Background Investigation:
All applicants will be subject to a background investigation and must be able to obtain a Public Trust clearance.
Physical Demands:
While performing the duties of the job, the incumbent is occasionally required to stand, walk, sit, use hands and fingers, handle or feel objects, tools, or controls, reach with hands and arms, talk and hear. Employees must occasionally lift and/or move up to 25 pounds. Specific vision abilities required by the job include close vision, distance vision, color vision, peripheral vision, depth perception and the ability to adjust and focus.
We provide:
Competitive Salary
Excellent benefits
Telework options available
Location: Washington DC
Job Type: Full-time
Salary: $50,000.00 to $100,000.00 /year
Location:
Washington, DC 20006 (Required)
Work authorization:
Additional Compensation:
Work Location:
This Job Is:
Open to applicants who do not have a high school diploma/GED
A good fit for applicants with gaps in their resume, or who have been out of the workforce for the past 6 months or more
A good job for someone just entering the workforce or returning to the workforce with limited experience and education
A job for which all ages, including older job seekers, are encouraged to apply
Open to applicants who do not have a college diploma
Schedule: