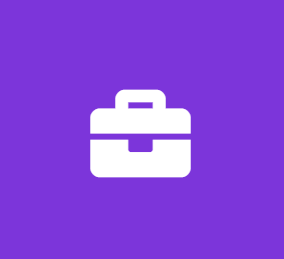 Customer Service Knowledge Development Intern
NYC Department of Buildings
Customer Support Internship
The NYC Department of Buildings is responsible for ensuring the safe and lawful use of buildings and properties by enforcing the NYC Construction Codes, Energy Code and Zoning Resolution. We
facilitate compliant development with integrity, efficiency and professionalism. We are committed to becoming a premier municipal building organization, dedicated to enhancing the quality of life for all
New Yorkers and making our city safer. We are committed to improving our performance and developing procedures that are streamlined, understandable and transparent.

The Customer Service Unit is dedicated to standardizing and elevating the level of customer service throughout the NYC Department of Buildings. We strive to provide staff members with the skills and techniques they need to meet the needs and expectations of Buildings' internal and external customers.


Perform research and gather and analyze data as part of an effort to develop a knowledge base for contact center staff
Assist with designing, creating and maintaining the knowledge base and training materials
Document recommendations and analysis for new processes and best practices to help identify ways the customer service unit and all Department staff can improve interactions with customers.

Minimum Qual Requirements

As of June of the Program year the prospective interne must be a student matriculated in a college or be a recent college graduate (winter/spring term of the Program year).
NOTE: Appointment to this title is only valid for the duration of the Program, June - August each year.

Strong communication and research skills
Excellent interpersonal and organizational skills
Proficiency in Microsoft Excel, Power Point and Wordpress
Graphic design skills are preferred but not required

Area(s) of Study: Communications, Graphic Design, Liberal Arts

If selected, candidates must provide a transcript or enrollment verification statement from their school attesting that they are enrolled in an accredited degree program.
Internships are available between May and September for a maximum duration of thirteen (13) weeks.

For Non-City/External Candidates: Visit the External Applicant NYC Careers site (nyc.gov/jobs/search) and search for the specific Job ID #

For Current City Employees: Visit Employee Self-Service (ESS) to view and apply for available positions. Click on Recruiting Activities, Careers, and search for the specific Job ID #

No phone calls, faxes or personal inquiries permitted.

NOTE: ONLY THOSE CANDIDATES UNDER CONSIDERATION WILL BE CONTACTED

New York City residency is generally required within 90 days of appointment. However, City Employees in certain titles who have worked for the City for 2 continuous years may also be eligible to reside in Nassau, Suffolk, Putnam, Westchester, Rockland, or Orange County. To determine if the residency requirement applies to you, please discuss with the agency representative at the time of interview.