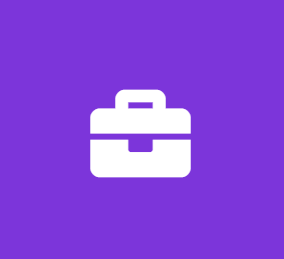 Marketing Intern
Energy Authority
Marketing Internship
SUMMARY
Assists with developing investor presentation decks for new or immature businesses. Assists with written content, consistent messaging, and branding for the new business lines in a variety of formats and for a variety of channels by working closely with management and subject matter experts. Assists with website development. Provides administrative support for strategic projects and business development/client support activities including proposals, presentations and external communications.
ESSENTIAL DUTIES AND RESPONSIBILITIES
Assists with creating marketing presentations for new business lines
Builds relationships with team members
Assists with branding new business lines
Assists with website development for new business lines if applicable
Performs necessary research before crafting communication documents to determine what information is pertinent to include
Works collaboratively to collect information and write draft copy for internal and external communications
Takes initiative to make recommendations to stakeholders related to marketing planning and content
Formalize branding management guidelines for written communications to ensure consistent messaging
Develops content including email communications, user guides, video scripts, intranet pages, presentations, brochures, press releases, surveys, new hire/onboarding materials and more.
Serves as subject matter expert to review materials to detect errors in spelling, punctuation, and syntax; verify facts, dates, and statistics using standard reference sources.
Provides leadership and support to TEA staff to ensure customer outreach initiatives, such as onsite customer/prospects visits and offsite customer/prospects visits, maintain TEA's branding and comprehensive awareness.
Other responsibilities may be assigned as needed to meet the needs of the marketing initiatives
QUALIFICATIONS
Positive attitude, strong work ethic, ability to take initiative and work independently.
Strong written communication skills and excellent use of English language including grammar, and punctuation.
Detail oriented and able to operate effectively at all levels of the organization with the ability to thrive in a complex organizational structure.
Possess strong interpersonal skills to respond to questions and interact with employees, clients and vendors.
Ability to establish credibility and build relationships at all levels.
Proficient with communications etiquette and be able to utilize different tools for different audiences.
Sensitivity to any spoken or written language that can potentially create issues for the team, department or company.
EDUCATION and/or EXPERIENCE Pursuing a bachelor's degree from four-year college or university in applicable field (e.g., Business, Marketing)
COMPETENCIES REQUIRED
The ideal candidate will possess the following competencies:
Thoroughness
Interpersonal Skill
Organizational Acumen
Written Communication
Credibility
Builds Relationship
VALUES REQUIRED
The ideal candidate will possess the following values:
Customer Focus
Integrity
Teamwork
Ownership
Excellence
OTHER SKILLS AND ABILITIES
Microsoft Office tools, Power Point, Adobe Acrobat, VISIO and Internet Explorer. The ability to manage multiple tasks, be flexible with schedule, change priorities and be action-oriented; the ability to work independently; have excellent organizational and communications skills.