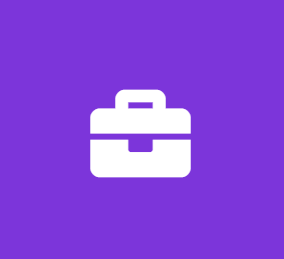 Jr.Java Developer
Cognizant Technology Solutions
Software Engineer Full Time
Lead Developer
Qualification:
Graduate / Engineering graduate
Responsibility:Requirements Gathering:
' Understand interpret and clarify functional requirements as well as technical requirements and requirement standards for the project.
Project Estimation:
• Able to provide effort and timeline for the task assigned.
Capability Development:
• ' Improve core skills to move up the learning curve in the indentified area of expertise.
Design & Analysis:
• ' Study assigned functional specifications.
analyze and identify impact of specifications.
raise queries and seek resolution from different stakeholders.
Provide required support to develop the proof of concept.
Coding:
• ' Develop coding (business layer coding interface development service development creation of stored procedures etc) as required in the project.
Raise clarifications / issues / concerns regarding work output to the lead on time.
seek review from peer / Senior Developer periodically.
rework on the code based on code review / defects raised in unit testing or any other relevant testing phases.
participate in code peer review as required.
Highlight any potential risks to the Leads and seek inputs to resolve issues identified.
support integration of components as required.
Update traceability matrix for the work package developed.
provide support on process audit activities.
Adhere to process and tools (usage of cognizant 20 awareness of Quality Management System).
follow the SCM policies set for project.
Testing:
• ' Write unit test cases for the specific unit.
seek review from peer / Senior Developer for the test cases written.
Execute the test cases.
Capture and fix defects as and when found and retest the areas during testing and warranty phase.
Review work to ensure adherence to SCM policies set for project.
Follow up on integration of the component developed with the application.
Understand and execute automation tools for testing.
Defect Management:
• ' Rework on the code based on review comments from code review / defects raised in unit testing peer testing SIT UAT testing or any other relevant testing phases.
Process Improvements and Adherence:
• ' Provide ideas for process optimization or value adds that can be provided and share them with the relevant stakeholders.
adhere to process and tools (usage of cognizant 20 awareness of Quality Management System IDE etc).
Knowledge Management:
• ' Contribute towards updating knowledge assets user manual online help document installation manual / scripts.
contribute / search / reuse all types of assets from repository.
Technical Skills SNo Primary Skill Proficiency Level * Rqrd./Dsrd. 1 IoT PL1 Desired 2 Cisco Kinetic IoT PL1 Desired 3 Carriots IoT PL1 Desired 4 FogHorn IIoT PL1 Desired 5 AWS IoT PL1 Required 6 C3 IoT PL1 Required 7 Google Cloud IoT PL1 Desired 8 IBM Watson IoT PL1 Desired 9 IBM IoT Foundation PL1 Desired 10 CA IoT Platform PL1 Required
Proficiency Legends Proficiency Level Generic Reference PL1 The associate has basic awareness and comprehension of the skill and is in the process of acquiring this skill through various channels. PL2 The associate possesses working knowledge of the skill, and can actively and independently apply this skill in engagements and projects. PL3 The associate has comprehensive, in-depth and specialized knowledge of the skill. She / he has extensively demonstrated successful application of the skill in engagements or projects. PL4 The associate can function as a subject matter expert for this skill. The associate is capable of analyzing, evaluating and synthesizing solutions using the skill.
Employee Status :
Contractor
Shift :
Day Job
Travel :
No
Job Posting :
Mar 21 2020
About Cognizant Cognizant (Nasdaq-100:
CTSH) is one of the world's leading professional services companies, transforming clients' business, operating and technology models for the digital era. Our unique industry-based, consultative approach helps clients envision, build and run more innovative and efficient businesses. Headquartered in the U.S., Cognizant is ranked 193 on the Fortune 500 and is consistently listed among the most admired companies in the world. Learn how Cognizant helps clients lead with digital at www.cognizant.com or follow us @USJobsCognizant.
Cognizant is recognized as a Military Friendly Employer and is a coalition member of the Veteran Jobs Mission. Our Cognizant Veterans Network assists Veterans in building and growing a career at Cognizant that allows them to leverage the leadership, loyalty, integrity, and commitment to excellence instilled in them through participation in military service.
Cognizant is an equal opportunity employer. All qualified applicants will receive consideration for employment without regard to sex, gender, identity, sexual orientation, race, color, religion, national origin, disability, protected veteran status, age, or any other characteristic protected by law.
If you have a disability that requires a reasonable accommodation to search for a job opening or submit an application, please email
[email protected]
with your request and contact information.