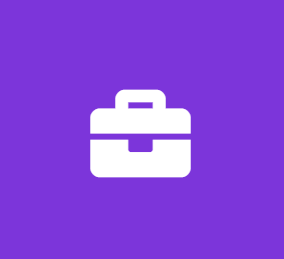 Marketing Intern
Practising Law Institute
Marketing Internship
Overview:
Practising Law Institute ("PLI"), an innovative leader in legal education programs and services, is searching for a small team of enthusiastic interns to join PLI for an 8-week internship program this summer. PLI's client base includes a large array of prestigious law firms, corporations and government agencies.
This is an exciting opportunity for students to gain professional business experience in their field of interest in a supportive learning environment.
INTERNSHIP PROGRAM SUMMARY
The internship program will begin on June 8th and end on July 31st in our midtown Manhattan office. This is a paid internship at the rate of $16 per hour. A typical work schedule will be 9:00 am to 5:00 pm (including an unpaid one-hour lunch break), Monday through Thursday, and 9:00 am to 3:00 pm on Friday. PLI closes early on Friday during the summer months.
Our internship program will offer students the opportunity to learn, perform tasks and take part in projects that relate to their academic majors.
Below is a brief description of the department and corresponding internship assignment:
Marketing
The Marketing and Communications team works to strengthen PLI's brand, reputation and visibility in the marketplace. The team sets the overall strategic and creative direction of the organization's branding, marketing and communications efforts. Additionally, the team oversees the development of campaigns that advance PLI's goals and objectives in support of all products, both enterprise and retail.

Internship Assignment:
Work with Producer on the creation and dissemination of PLI original content, including podcasts and video interviews.
Work on the front lines of creating customer-facing content, from involvement in editing, to transcriptions, to posting content.
Coordinate with wider marketing team to ensure all parties have awareness of new content in order to effectively promote.
Special Projects include:
We look forward to the intern co-producing a podcast episode towards the end of the internship. The intern will work on the editing, transcriptions, posting and more with the Producer shadowing. The intern will be acknowledged as a co-producer on the episode.
Qualifications and Requirements:
Qualified interns fall under one of the following categories:

Rising senior college undergraduate
2019 college graduate from an accredited undergraduate program

Must be available to participate in the program the full 8 weeks, beginning June 8th and ending July 31st.
Must have the ability to work Monday – Thursday from 9 or 9:30 am – 5 or 5:30 pm plus shorter day on Friday. Some intern assignments may have varying schedules.
Must be proficient in Microsoft Office Suite. Some intern assignments will require familiarity with department-specific software.
Some knowledge of Adobe Creative Suite is highly preferred.
Must have the ability to provide recommendation letters from school and/or previous employer.
Will be required to provide documentation of academic record displaying a GPA of 3.2 or higher.
Qualified internship applicants may submit resume and cover letter online. Only candidates who provide a cover letter will be considered.
ABOUT PLI
For 85 years PLI has been considered the "gold standard" as a leader in continuing legal and professional business training education. PLI presents over 400 live programs each year in state-of-the-art conference centers throughout the U.S. and abroad. Recent international seminar locations include London and Hong Kong.
In addition to hosting innovative live programs, PLI streams webcasts and offers on demand programs for thousands of participants each day. PLI publishes a variety of treatises, answer books, course handbooks and has an award-winning online research platform, PLI Plus. PLI offers the nation's leading preparation course for the Patent Office's Registration Exam and provides SEC compliance and accounting training through its SEC Institute. The organization also develops unique, engaging ways of learning through its Interactive Learning Center.

Through its mission as a nonprofit organization, PLI is deeply committed to the pro bono community and public interest organizations.
Due to the volume of applications we will not be able to respond to all candidates who apply.
Practising Law Institute is an equal opportunity employer. More information about PLI may be found on our website www.pli.edu. Thank you for your interest in working at PLI.
EEO Statement:PLI is an equal opportunity employer and does not discriminate against any candidate based on age, race, color, religion, sex, sexual orientation, creed, national origin, marital status, disability, citizenship or veteran status.