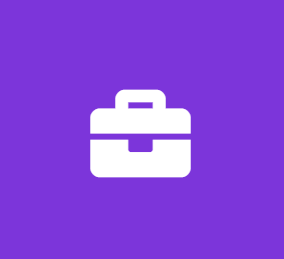 Junior Consultant Java Developer
DXC
Software Engineer Full Time
Job Description:
DXC Technology is the world's first independent IT services company. DXC has nearly 6,000 customers, operating in many industries and 70 countries. Technological independence, global talent pool, an extensive network of partnerships: DXC offers digital transformation solutions and offerings that help customers capture the power of innovation and change to grow. DXC Technology ranks among the best corporate citizens in the world. For more information, visit www.dxc.technology.
Must Haves:
Associate Engineering Consultant position - Entry-level position (0-3 years of experience)
Strong Java programming knowledge with 0 - 3 years of Java, .NET programming experience
Strong programming skills
Knowledge of database design with 0 – 3 years of MS SQL experience.
Speaks and write in English fluently, strong communication skills.
4-year degree in Computer Science, Computer Engineering or Computer Programing Engineering.
Must be a US citizen or green cardholder.
Strong analytical and problem-solving skills. Technically understanding of key processes. Able to code from technical specifications.
Strong experience in Design patterns like Model View Controller (MVC) and Model View and View Model (MVVM).
Solumina tool experience
Exceptional English and communication skills
Additional Skills to Request:
Experience on Cross-Platform (Web & Client-Server) application development and design using Object-Oriented Programming, Java /J2EE technologies a plus.
Prior MES working knowledge and manufacturing experience a plus
Work with a major aerospace defense client on a plus
Strong skills including Sencha EXTJS, Sencha CMD, Sencha SASS, J2EE Specification, J2EE Design Patterns, SOAP, Rest web service, Microservices, WSDL, JAX-RPC, JAX-WS, JAX-RS, XML, JSTL, Ajax, JSON, JQuery, DWR 2.0, HTML, Bootstrap, Angular, CSS, JavaScript, Swagger, Quartz Scheduler, Spring, Spring Boot, AWS, SOA, Concept Wave(CW)/Ericsson Order Care(EOC) and Catalog Manager(ECM), Struts, JPA and JDBC framework.
Technical Skills
Languages
JAVA, .NET
J2EE Technologies
J2EE, JSP, Servlets, Struts and Spring
Web Technologies
HTML5, CSS3, JavaScript, JQuery, AJAX, Angular, Sencha CMD, JSP, JSTL, JSON,JAX-RPC,JAX-WS, JAX-RS, NodeJS, NPM , Materialize CSS
Frameworks
Spring MVC, Spring, Struts, JPA, Sencha ExtJS, Ericsson Order Care
Application Servers
IBM WebSphere, Oracle WebLogic, Apache Tomcat, IIS
Web Services
Restful Web services
Tools
Eclipse, IBM Rational, MySQL Query Browser, JMock, Oracle Toad, Oracle SQL developer, Velocity Studio, Concept Wave(CW), Visual Studio Code
Bug Tracking
Bugzilla, Rational Clear Quest(RCQ), Rational Policy Tester(RPT),IT Central, HP ALM(QC) , SonarQube
Modeling Tools
Amateras , MS Visio
Database
MySQL 5.6.20, Oracle 12c, Postgre SQL , DB2
Version Control
SVN, CVS, Rational Clear Case(RCC), Team Foundation Server(TFS), GIT
Build Tools
Maven, ANT, Jenkins
Testing Technologies
JUnit
Project Methodologies
Agile , Kanban & Waterfall
Logging Technologies
LOG 4J
Cloud Technologies
AWS, Jira, Confluence, BitBucket, Kubernetes, Elasticsearch, Logstash and Kibana (ELK).
Platform
Windows 10, 8, 7 & Linux