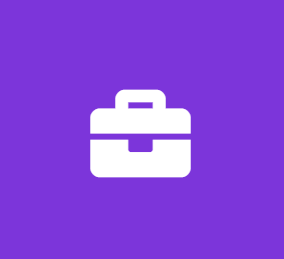 Marketing Engineer Intern - AI (Fall 2020)
NVIDIA
Marketing Internship
We are looking for a Marketing Engineer Intern who is passionate about Artificial Intelligence to join NVIDIA's developer product marketing group. The team is focused on growing the developer ecosystem that uses NVIDIA's AI software stack across industries including gaming, transportation, media & entertainment, and many more. We need an engineer to build technical content like sample applications, tutorials, white papers and deeply technical presentations to help developers embrace NVIDIA's deep learning SDKs. We need hard-working and creative people who want to use state-of-the-art AI technology and are passionate about helping the rapidly expanding ecosystem of AI developers build the future of computer graphics and artificial intelligence.
Candidates must be available for a minimum of 12 weeks beginning Fall 2020.
What you'll be doing:
You will collaborate with NVIDIA research, deep learning engineers, and framework teams to develop sample applications for natural language processing, computer vision, and recommender systems using our AI software. You will use those samples to deliver high-quality training material such as how-to technical blogs and webinars to developers and practitioners. This is a public facing role where you will evangelize and nurture the use of Deep Learning and AI to grow the NVIDIA developer community.
Experience presenting to technical audiences and generating content for developers
Passionate about getting things done quickly
Excellent written and verbal communication skills
Ability to work independently with minimal direction
Please provide writing samples of public facing technical content
What we need to see :
Experience developing software
Pursuing a masters degree in computer science or computer engineering
Python or C/C++, programming and software development techniques
Interest in deep learning and machine learning
Understanding of software engineering principles
Ways to stand out from the crowd:
In depth knowledge of modern deep learning software architecture and applications
Familiarity with Deep Learning Frameworks such as TensorFlow, PyTorch, and others
Direct experience developing with NVIDIA SDKs
NVIDIA is committed to fostering a diverse work environment and proud to be an equal opportunity employer. As we highly value diversity in our current and future employees, we do not discriminate (including in our hiring and promotion practices) on the basis of race, religion, color, national origin, gender, gender expression , sexual orientation, age, marital status, veteran status, disability status or any other characteristic protected by law.