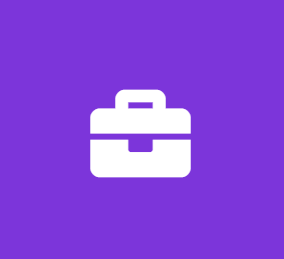 Software Intern, Camera Performance Analysis
NVIDIA
Software Engineer Internship
NVIDIA's invention of the GPU in 1999 sparked the growth of the PC gaming market, redefined modern computer graphics, and revolutionized parallel computing. More recently, GPU deep learning ignited modern AI — the next era of computing — with the GPU acting as the brain of computers, robots, and self-driving cars that can perceive and understand the world. Today, we are increasingly known as "the AI computing company." We're looking to grow our company, and build our teams with the smartest people in the world. Would you like to join us at the forefront of technological advancement?
High quality image data is a common requirement AI applications. However, product use cases, camera technology, design requirements, operating conditions, and perception algorithms can all significantly influence the image quality needs. Our Imaging SW team is responsible for assessing systems, deriving image quality requirements, and investigating and optimizing image quality to build the world's safest and highest-performance products.
We are now looking for a Camera Software Intern for our Imaging SW team!
What you'll be doing:
Working closely with hardware and software engineers to create and train DNNs to classify object datasets typically found in the autonomous vehicle environment.

Use existing theoretical physical models and simulations of camera systems to predict camera performance and correlate predictions to the classification performance of the DNN.

Analysis of data and trained DNN state to suggest improvements to the modeling and simulation process.
What we need to see:
Pursuing MS or PhD in electrical engineering, signal processing, imaging science or related field.

Strong desire to work on challenging problems and experience with Fourier mathematics is invaluable.

Excellent Matlab and Python skills

Prior lab experience including designing, setting up, and conducting experiments with prototype hardware

Solid mathematical grounding including signals and systems, linear algebra, statistics

Excellent communication skills to present ideas and problems to experts and non-experts
Ways to stand out:
Working knowledge of optics and opto-electric devices
Experience with C or C++
Experience with Cuda or graphics programming
Familiarity with frequency based image quality measures such as MTF, NPS, NEQ
Knowledge or experience of detection theory and its application to imaging
Strong computer or machine vision skills
Are you dedicated, upbeat and dynamic with excellent analytical ability? Are you an engineer passionate and highly motivated about solving complex problems? If so, you may be a perfect fit for NVIDIA.
NVIDIA is committed to fostering a diverse work environment and proud to be an equal opportunity employer. As we highly value diversity in our current and future employees, we do not discriminate (including in our hiring and promotion practices) on the basis of race, religion, color, national origin, gender, gender expression , sexual orientation, age, marital status, veteran status, disability status or any other characteristic protected by law.