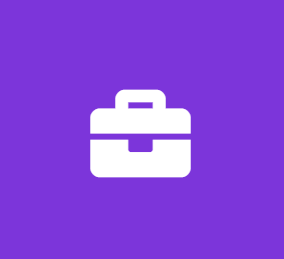 Junior Software Engineer / Developer - 668688
Serva Health LLC
Software Engineer Full Time
Junior Software Engineer / Developer
Serva Health is a fast-growing healthcare technology and services company located in Mount Laurel, New Jersey and is seeking a Software Developer or Software Engineer for upcoming custom and platform development projects. We work on exciting projects that will challenge and help you to grow your software development skills. This position reports to Sr. Software Engineer who will provide guidance and mentorship for success in the role.
For over a decade, Serva Health has developed several software platforms that have been created entirely in-house for the healthcare industry. We are looking to add excellent talent to our core software development team that shares our passion and to help us build our custom development business unit.
Compensation: $70K - $80K depending on experience. Relocation assistance is available but NOT visa sponsorship.
Here are the basic qualifications:
Junior Software Engineer / Developer Requirements:
Proven ability to be successful at software engineering and to learn new skills quickly
Minimum 4-yr degree related to software engineering and/or computer science technology
A true love of software engineering and application development
Preferred:
ASP.NET, C# development environment experience/comfort
MVC architecture experience/comfort
Experience with front-end responsive frameworks (such as Bootstrap)
MS SQL Server experience/comfort
Client-side scripting: Javascript, Jquery, any new popular framework is a plus (Angular JS, Node etc.)
A Plus:
Mobile app development experience
An ideal Junior Software Engineer / Developer candidate would have the following characteristics:
Very comfortable in a fast-paced entrepreneurial environment
Understanding of Agile/Scrum Development
Willing and able to learn and to keep current with software development practice
Able to work very well independently and in a team environment
Demonstrates grace under pressure
We are looking for the next permanent member of our team to work with us at our offices in Mount Laurel, NJ. We are located across the street from the Rowan College Burlington County campus. Our office offers a friendly, team oriented environment with customizable work space opportunities, company outings and a quarterly profit sharing plan. For the right candidate, there are no shortages of future growth opportunities both professionally and financially.
We request that only serious, qualified candidates (no consultants or contractors, please) seeking full time employment respond to this post. We also ask that you apply only if you are able to work on-site at our office in South Jersey. Please respond with a thoughtful email with the reason for your interest and your qualification summary along with your resume. We look forward to meeting you!
Junior Software Engineer / Developer Skills:
ASP.NET
C#
Software Developer
Software Engineer
MVC
Bootstrap
MS SQL Server
Job Type: Full-time
Salary: $70,000.00 to $80,000.00 /hour
Work Location:
Benefits:
Health insurance
Dental insurance
Vision insurance
Retirement plan
Visa Sponsorship Potentially Available:
No: Not providing sponsorship for this job