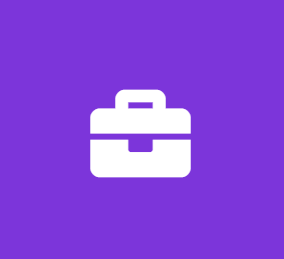 Junior Full Stack Developer
JATO Dynamics
Software Engineer Full Time
REST API's built in the .Net Framework.
Besides great salary and benefits, JATO offers a casual work
environment, flexible work/life balance and a creative work space with optional
weekly events like happy hours, hackathons, and panel discussions.
Main Responsibilities
Learning and growing professionally while collaborating closely with experienced business/design/technology teammates
Having ownership in our products and our customers experiences, building features that can be implemented and deployed
Provide development support to QA, Business Analysis, and Product Management
Contribute toward the development of our next generation SaaS products
Knowledge, Skills and Experience Required
Technical Skills
You know the fundamentals of .NET (C#) extremely well
You have worked with consuming/calling REST API's
You have experience with JavaScript/HTML/CSS
You have developed and deployed one or more Angular projects. (experience with AngularJS is a plus)
You have worked with Source Control such as Team Foundation Server and Git
You have experience with relational databases such as SQL Server, MySQL, etc.
You have knowledge of non-relational databases such as Mongo DB and Cosmos DB
You have knowledge of node JS and microservices architecture
You are familiar with agile programming methodologies
Soft Skills
Strong communication skills
Strong problem solving skills
Contribute to our continuous efforts to improve our development infrastructure and processes
Passionate about software engineering and constant learning
Desire to help others improve through mentoring
A good grounding in technical theory and practice
Experience in creating detailed support and technical material
Attention to detail
Respond to tight deadlines
Being a team player
Please note all CVs must be submitted in English in order to be
considered for the role. You must have the right to work and live in the US.