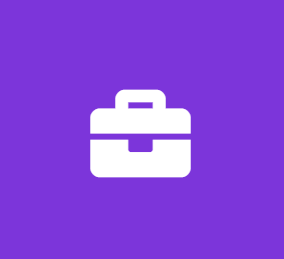 Social Media Summer Intern - SPLENDA
Heartland Food Product Groups
Marketing Internship
Company Description
Heartland Food Products Group has a tremendous opportunity for a talented and detail-oriented go-getter to join our Splenda Brand social media team! SPLENDA® is number one low-calorie sweetener brand loved by millions of Americans. With over 9 billion packets of Splenda consumed every year it is an iconic brand that consumers enjoy and use every day.
We are looking to fill the Social Media Intern position to help us with our lineup of low-calorie, great tasting product including SPLENDA® Original, SPLENDA® Stevia, SPLENDA® Liquid Zero and SPLENDA® Coffee Creamers.
Heartland Food Products Group is a dynamic fast-growing organization committed to making a positive impact in the world. We are passionate about building leading brands and foster a result driven culture that provides opportunities to learn and develop your career. When you join Heartland Food Products Group you are joining a winning team and making a positive difference.
Job Description
We are looking for a talented and detail-oriented Social Media Intern who is passionate about working on the globally recognized Splenda Brand. You will assist on many aspects, including the ideation and creation of comprehensive social media strategies across the brand. As a key contributor to our organization, you will play a crucial role in the following plans:
Develop a paid media campaign for Splenda Creamers to align with our August 31st coupon event. This will include understanding the consumer insights from prior research, developing a strategy on how to best drive purchase, alignment to key message and platforms, development of creative content with in-house agency, budget tracking, and goal setting.
Monitor social media channels daily for mentions, feedback, opportunities, and questions on Splenda Creamers and other products.
Research the competition's organic, paid, and influencer campaigns. Develop and deliver a presentation calling out their key strategies and recommendations we should take based on that learning.
Find likely influencers for the Splenda brand using Aspire IQ, and flag them for potential future campaigns.
Identify opportunities and threats for the Splenda brand in user-generated content. Develop messaging strategies on how to respond to maintain the brand's personality.
Further career development by having coffee chats with a cross-functional group of team members.
Qualification:
We are seeking a highly motivated business professional with the following qualifications:
Excellent verbal and written communicator
Have a can-do attitude and thrive on new challenges
Experience with writing content and visuals for Facebook, Instagram, Etc.
Have the skills to interpret analytical data into visually appealing presentations
Prior experience with social media marketing and/or campaign development is a plus.
Job Type: Internship
Location:
Carmel, IN 46032 (Required)
Work authorization:
Benefits:
Schedule:
Monday to Friday
Day shift
8 hour shift