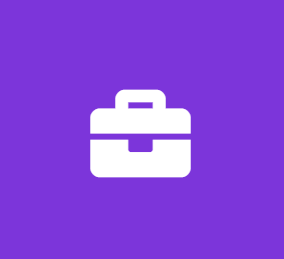 Entry Level Sales Support / Client Services
Seneca Creek Executive Search
Marketing Full Time
Looking for a Sales & Client Service Coordinator with 1-3 years' experience in client services support role, ideally within financial services or a technology-based company. Need to have an aptitude to be able to understand data and product solutions that are focused on analytical data sets. Will receive inbound client service calls, emails and web inquiries and act as a first line of support for technical issues and delegate appropriately to cross-functional teams and management. Must have an ability to identify sales and up-sell opportunities, drive client engagement and customer satisfaction. Become a subject-matter expert on all data product offerings and be able to provide product development recommendations based off of direct experience with clients. Knowledge of a Microsoft Office Suite and Salesforce, or comparable Enterprise Level CRM is preferred.
Full-time, direct hire position working out of an Annapolis based office M-F from 9-5. This is an opportunity with a well-established, and well-funded entity that has a strong reputation as an industry leader providing Data & Analytics as a Software as a Solution to Investors and Developers.
The target base salary for this role is around $50K-$55K with an added year-end bonus component, retirement savings, flexible scheduling, paid time off, professional development, upward mobility and a robust benefits package.
If you meet the job requirements and are interested in further conversation, please apply. We look forward to speaking with you soon!
Job Type: Full-time
Salary: $50,000.00 to $55,000.00
Job Type: Full-time
Salary: $50,000.00 to $55,000.00 /hour
Experience:
Microsoft Office: 1 year (Preferred)
Client Services: 1 year (Preferred)
Sales Support: 1 year (Preferred)
Education:
Location:
Annapolis, MD 21401 (Required)
Additional Compensation:
Work Location:
Benefits:
Health insurance
Retirement plan
Paid time off
Professional development assistance
This Company Describes Its Culture as:
Detail-oriented -- quality and precision-focused
Schedule:
Monday to Friday
8 hour shift
Benefit Conditions:
Waiting period may apply
Only full-time employees eligible