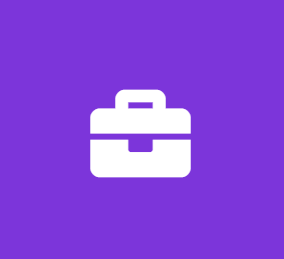 Marketing Intern
Plansource
Marketing Internship
Summary:
PlanSource is a high-growth software company headquartered in Orlando, Florida, with offices in Salt Lake City, Minneapolis, Grand Rapids MI, and Charleston SC. We are looking to provide college students with an internship opportunity to gain real-world experience in executing marketing best practices while receiving mentorship from highly experienced industry professionals.

PlanSource is part of the Vista Equity Partners portfolio of companies. Together, we are working to reinvent the employee benefits administration landscape. Our talented associates benefit from this partnership through increased capital for strategic investments, access to exceptional toolkits, best practices and resources for success, and strong cultural and value alignment focused on talent development and growth.

This is your time to shine. Our Marketing interns are considered full-time employees by their peers-in fact, in our collaborative culture, you find plenty of opportunities to make impactful contributions to our Marketing Team. Under the supervision of our staff, the Marketing Intern can expect to gain hands-on experience writing, editing and launching content for a variety of marketing channels and participate in the planning and execution of marketing campaigns and projects. You should be a motivated team player who isn't afraid to jump right in and manage multiple projects while also maintaining a high degree of quality and organization.
About You:
This is an ideal opportunity for someone who wants to learn B2B marketing strategies for a high-growth technology company. We foster an environment that empowers small teams to collaboratively set the direction of our solutions. Other contributions under the supervision of our staff will be:
Write engaging, concise and valuable content targeting PlanSource's unique audiences for our website, print collateral, emails, blogs and other marketing materials
Handle quality assurance and proofing for all PlanSource print and digital materials; the ability and desire to edit for both correctness and substance
Perform extensive research on industry trends and best practices; translate trends and best practices into engaging content for various marketing channels
Gain experience in marketing project management in a fast-paced environment with the use of several campaign and project management tools
Partner with Email Manager to create eye-catching, performance-driven email campaigns and learn the latest email marketing trends and best practices
Partner with Content Manager to create and migrate content to website via content management system (WordPress); edit, proof and launch content on customer-facing website
Partner with Social Media Manager to craft engaging content and an organic strategy for social media; schedule posts for various channels via scheduling tool (Hootsuite)
Learn the ins and outs of the employee benefits and human resources industry and how to intelligently discuss audience perspectives and needs using accessible, easy-to-read language
In addition, you'll need the following:
Enrolled in junior year or higher at a college/university
Working towards a BS in Marketing, Communications, English/Journalism, or related field
Aptitude for writing, grammar, communication
Strong in Microsoft and Google suite of tools
It would be cool if you were:
A top-notch communicator. You have outstanding communication skills – both verbal and written – that enable you to speak with anyone and everyone who crosses your path.
A self-starter. You're not afraid to take initiative and run with projects with a high degree of autonomy.
Organized and detail-oriented. You are a grammar freak and love editing for substance. You have time management down to a science, great follow through on tasks and superior organizational skills.
Inquisitive. Innovative and resourceful, you are constantly looking for ways to improve upon things.
A strong collaborator. Our collaborative environment fosters a supportive team dynamic based on continual feedback.
What We Offer:
The opportunity to work for a fast growing, established technology company, but work side-by-side with a small, dynamic team of talented professionals.
Fast-paced environment with big goals and the opportunity to make a big impact (no bureaucracy).
An awesome work environment for creative professionals.
Top ten reasons to come to PlanSource:

#10: Join the Vista Family. In March 2019, Vista Equity Partners acquired PlanSource, marking a new phase a growth. Vista's portfolio of technology and software companies collectively make up the 4th largest software ecosystem in the world with "intraportfolio" career advancement opportunities and have structures in place to leverage shared learnings from across the ecosystem.

#9: We are on a roll. Be part of a winning team – Thousands of employers and millions of consumers use the PlanSource Platform for benefits shopping, enrollment, billing and ongoing administration.

#8: Success is rewarded. With more than just a pat on the back, your success is recognized and rewarded. We take care of our employees in every way we can, with comprehensive benefits, cool perks, fun offices … and no-holds-barred Nerf wars.

#7: You can grow and develop professionally. PlanSource has a great track record of internal promotions and also filling open positions within the company.

#6: We give you the support you need. Different departments support you and provide you with the access and tools you need to succeed.

#5: Our business model is strong. With a leveraged sales model, our network of partners helps the organization succeed.

#4: Strong partnerships fuel your success. National partnerships with leading insurance carriers such as Aflac, Cigna, Guardian, MetLife, Guardian and Unum provide a competitive advantage and added credibility.

#3: The benefits industry is on fire. Legislation including the ACA has created an urgent and pervasive need in the marketplace for our technology.

#2: PlanSource has the right product. Show off our sophisticated cloud-based technology that meets the needs of even the most complex benefit programs.

#1: PlanSource is the right company. Join an up-and-coming high-growth technology company that is well funded and values its employees and their families.