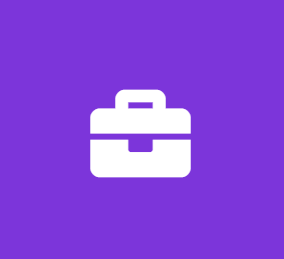 College Hire - Junior eCommerce Web/Mobile Developer (Java/Python/JavaScript) Open to December and May 2020 Graduates
Pon Equipment AB
Software Engineer Full Time
Job Description
Description
The role of the Junior eCommerce Web Developer is to evaluate and implement proposed program changes or additions to Caterpillar's eCommerce systems and programs. You will also assist more experienced system development and support personnel in developing solutions to improve customer satisfaction, grow top line sales and/or system problems. Integrate purchased solutions with Caterpillar systems. Develop and write related program logic or integrate solutions into the systems or infrastructure after testing functions of developed programs or purchased software.

Job Duties/Responsibilities may include, but are not limited to:

This position reports to a Digital Technology Manager within the eCommerce Development Team. Customers may include Caterpillar customers, dealers, internal Caterpillar organizations (service centers and/or worldwide business units), suppliers, other Information Technology teams or business partners. Responsibilities are within functional lines with individual IT Applications Analysts assigned new program development and/or maintenance of existing mobile, WEB, Cloud, server, and/or distributed computing systems.

1. Designs, codes, tests, and debugs Java programs of varying degrees of
complexity.
2. Configuration or customization of purchased software solutions. (IBM
WebSphere Commerce)
3. Evaluates recommended software and/or program changes and their
potential impact on the environment and execution results.
4. Works on application/technical problem identification and resolution, including
off-shift and weekend support functions.
5. Works independently on complex programs/subroutines.
6. Under the direction of more experienced staff, assists in the development or
configuration of major system modules and programs.
7. Fully qualified to perform most programming assignments without close
supervision.
8. Fully knowledgeable of programming languages, program design and
specification development, programming logic, logic diagrams, testing,
debugging and documentation.
9. May perform integration tasks for in-house developed systems and/or
purchased software solutions.
10. Improves development and support processes.

Qualifications
Basic Qualifications:
Bachelor's Degree in a STEM program

Graduation date between December 2019- July 2020.

3.0 GP
Top Candidates Will Also Have
Previous internship

Leadership skills

Java, SQL, XML experience

Experience with Agile Software Development Methodology
Caterpillar is not currently hiring individuals for this position who now or in the future require sponsorship for employment based non-immigrant and immigrant visas. However, as a global company, Caterpillar offers many job opportunities outside of the U.S. which can be found through our employment website www.caterpillar.com/careers.