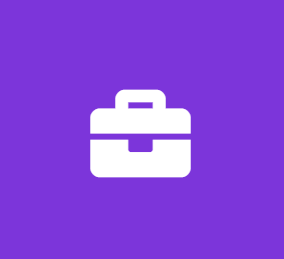 Entry Level Cyber Security, Part-Time (AZ residents only)
CyberForce|Q
Software Engineer Full Time
We are CyberForce|Q. Our passion is to create a force for good to protect the cyber realm.
We are looking for candidates that reside in the greater Phoenix area to work 100% remote for our MI based company.
Join our growing team in an entry level Cyber Security Analyst (Defense - Event/Incident Response) role. This job can qualify as an internship, but is designed as a path to becoming a Security Analyst (part-time or full-time) while you are still in college.
If you're currently enrolled in a Cyber Security/Information Assurance program or a recent grad, this is where you can have an opportunity to develop your skills and start your information security career!
This part-time role supports our 24x7x365 SOC, we have the flexibility to accommodate your college course schedules.
Join the Force!
Your Day-To-Day:
· Exposure to SIEM tools.
· Exposure to firewall tools.
· Special projects as needed.
· Speak confidently with business owners, CISO's and vendors as needed to see tickets through resolution.
· Collaborate with other IT security professionals to provide exceptional support and problem resolution as a member of our SOC.
· Learn about responding to real-world cyber-attacks.
· Work with best-of-breed vendor technologies.
· Participate in weekly/monthly team meetings.
Hours: Our SOC supports shifts 24x7x365 and our part-time team members work up to 29 hours per week. One shift per week will typically be during the day overlapping with a large number of team members. The other shifts could occur overnight and or on the weekends. We will find out your scheduling restrictions (i.e. class schedules, professional groups and other obligations) and the schedule will be built around your availability and the team's needs for coverage. Shifts do not rotate and do not change weekly.
Location: 100% remote
Growth: We promote from within! Join our team in an entry level role and work towards a full-time Cyber Security Analyst role! Team members that excel in this role are eligible to join our team in full-time. You are in the driver's seat of your own professional development!
What You Bring to the Team
· Ability to differentiate between a significant event, a true positive, and a false positive.
· Understanding of OSI model and ability to apply to troubleshooting issues.
· Ability to stay calm under pressure.
· Excellent written and verbal communication skills, including phone skills and presentation skills, are important to be successful in this role.
· Ability to easily and effectively communication technical information.
· Able to effectively communicate with all levels in our organization, with vendors, and with clients.
· Excellent organizational and time management skills.
· Studying for or certifications achieved in the following: CompTIA Security+, Cisco CCENT, or Certified HIPAA Security Professional (CHSP).
· Modem, router, reliable internet and dedicated work space at home to support remote work.
Things We Love to See But Aren't Requirements:
· Knowledge of networking, packet flow, TCP/UDP traffic, firewalls, etc.
· Ability to write scripts/code using Python, Perl, Powershell, or an equivalent language.
· Technical help desk, technical troubleshooting, or information security role experience.
· Pursuing or completed Associate's or Bachelor's degree in Computer Science, Information Assurance, Information Security, Cyber Defense, Cyber Security or related discipline from an accredited institution.
· Splunk and/or Qradar knowledge/experience
Our role fulfills the internship requirements for many schools. Please contact your college or university directly to determine if our role can satisfy your internship requirement. Multiple positions are available.
Job Type: Part-time
Application Question:
How long have you been studying cybersecurity or information assurance?
Additional Compensation:
Work Location:
Benefits:
Flexible schedule
Professional development assistance
Hours per week:
This Company Describes Its Culture as:
Detail-oriented -- quality and precision-focused
Outcome-oriented -- results-focused with strong performance culture
Team-oriented -- cooperative and collaborative
Schedule:
Monday to Friday
Weekends required
Holidays required
Day shift
Night shift
8 hour shift
Company's website:
https://www.cyberforceq.com/