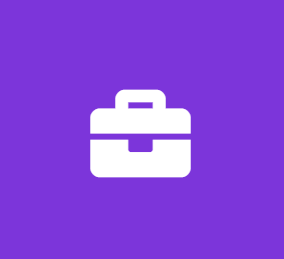 Junior Developer
Herring Bank
Software Engineer Full Time
T
FLSA:
Non-Exempt
JOB TITLE:
Junior Developer
CATEGORY:
Full Time
LOCATION:
Amarillo
SHIFT:
Monday–Friday, some Saturdays Flexible; typically, between 8:00 AM and 5:00 PM
REPORTS TO:
Software Development Manager
Summary
The position of Junior Developer Intern will assist in general application development for the existing application base as well as new projects.
Essential Duties
Reasonable accommodations may be made to enable individuals with disabilities to perform the essential functions.
Work with business analysts to identify business needs and appropriate technical solutions.
Participates in meetings and planning sessions regarding application development projects.
Must understand the requirements and scope of any project for which he/she is to design and develop a solution.
Writes code that complies with policies and meets the requirements of his/her assigned portion of all application software projects. Assures that that code is appropriately tested and analyzed for completeness.
Researches and develops coding solutions to common application development problems.
Provides appropriate written documentation of all application development performed that adheres to all of FP's documentation standards and policies.
Able to work well with other developers in a give and take problem solving environment.
Works with little supervision and direction, role requires independent discretion in making decisions regarding programming and software.
Must be organized, self-motivated and team player
Ability to operate a personal computer
Answer telephones, answers questions and direct callers to proper Bank personnel
Punctuality and good attendance are imperative
Cross-sell the Bank's other products and services, referring customers to appropriate staff as indicated.
Foster teamwork in the branch or department to ensure a positive overall customer experience and positive work environment.
Non-Exempt - Ability to work your schedule up to 29 hours with little or no overtime and complete tasks assigned.


Minimum Requirements
These specifications are general guidelines based on the minimum experience normally considered essential to the satisfactory performance of this position. The requirements listed below are representative of the knowledge, skill and/or ability required to perform the position in a satisfactory manner. Individual abilities may result in some deviation from these guidelines.
Must be able to pass a background and Credit check
High School Diploma or Equivalency + currently pursuing a Bachelor's Degree in Computer Information Systems or Computer Science, with a college classification of at least a Junior.
Java development background, including but not limited to Java 6 and later, preferred
Exposure to Maven, SQL, Spring, Git, SOAP/REST web services
SQL knowledge using MySQL and MS SQL, preferred
Ability to produce development design documents for complex software specifications.
Understanding of object-oriented design and programming.
Exposure to multiple languages including C#, Ruby/Rails, VB .Net, Javascript a plus.
Must be organized, self-motivated and team player
Advanced computer skills
Excellent social and networking skills to support the community bank image
Complete in-house training based on requirements set up for this position

Proven ability to provide an Excellent Customer Experience

Effective oral, written and interpersonal communication skills with the ability to apply common sense to carry out instructions and instruct others, interpret documents, understand procedures, write reports and correspondence, speak clearly to customers and employees.
Effective Time management skills
Ability to maintain confidentiality at all times
Ability to work with minimal supervision while performing duties.
Ability to deal with routine problems involving multiple facets and variables.

Must follow company policies, all state and federal laws, regulations and guidelines

Current driver's license and a vehicle with appropriate insurance coverage if required to drive in the course of performing assigned duties and responsibilities.


The incumbent must be able to perform this position safely, without endangering the health or safety to themselves or others.
Secondary Duties
Acquires and maintains a thorough understanding of the various Financial Payments projects, databases, development and test environments and how they relate to its business model.
Assists in project planning, such as helping with needs assessment, scope and requirements definition.
Utilizes sound object-oriented programming practices when writing code.
Provides technical advice and process explanations to operational employees and lower level/new programmers.
Should be able to work with other users/customers to determine/develop project requirements.
Responsible to maintain and expand his/her personal level of knowledge and skill in technical areas appropriate for one's duties.


Supervisory Responsibilities
The position of Junior Developer Intern has no supervisory responsibility.
Environment and Physical Activity
The environment for this position is an open office that is mostly clean and comfortable and includes driving a Bank or personal-owned vehicle approximately 10% of the time which includes exposure to the outside weather elements and moving mechanical parts. It may include some minor annoyances such as noise, odors, drafts, etc. The incumbent is in a non-confined office-type setting in which he or she is free to move about at will.
The incumbent in the course of performing this position spends time writing, typing, speaking, listening, lifting (up to 10 pounds), driving, seeing (such as close, color and peripheral vision, depth perception and adjusted focus), sitting, pulling, walking, standing, and reaching.
The incumbent in the course of performing this position spends time writing, typing, speaking, listening, lifting (up to 10 pounds), carrying, seeing (such as close, color and peripheral vision, depth perception and adjusted focus), sitting, pulling, walking, standing, squatting, kneeling and reaching.
The incumbent for this position may operate any or all of the following: telephone, copy and fax machines, adding machine (calculator), computer terminal, personal computer and related printers
Mental Demands
The incumbent in this position must be able to accommodate to reading documents or instruments, detailed work, problem solving, customer contact, reasoning, math, language, presentations, verbal and written communication, analytical reasoning, stress, multiple concurrent tasks, and constant interruptions.
MEMBER FDIC – EQUAL OPPORTUNITY EMPLOYER
This is no necessarily an exhaustive list of all responsibilities, duties, skills, efforts, requirements or working conditions associated with the job. While this is intended to be an accurate reflection of the current job, management reserves the right to revise the job or to require that other and/or different tasks be performed as assigned.