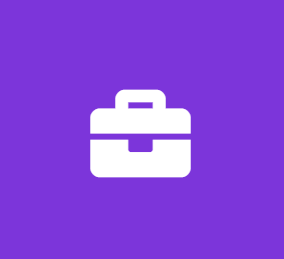 Junior Salesforce Developer
Zoom Information Inc.
Software Engineer Full Time
As a Salesforce Developer, you will be continuing the development and Improvements of our company's Salesforce Instance. If you like working on tough problems and see value in a strong team environment, ZoomInfo could be the right place for you!
Responsibilities:
Create and manage: Flows, Workflows, Process Builder, and Apex classes, as well as VF, Aura, and LWC.
Work independently on multiple projects with deadlines in a dynamic, fast-paced environment while consistently producing deliverables within a timeline.
Participate in the full application life cycle, from technical design to development, testing, deployment, and post-live support.
Requirements:
Independent - manage tasks to completion while raising flags and suggested solutions.
Organized - understand what you do and explain it with confidence.
Communicative - can run presentations. Interactive. Using Slack, Emails, Jira, Git, Video conference.
Available to work in a dynamic and global environment spanning multiple timezones.
Junior experience - show Salesforce understating as well as hands-on development (about 1 year).
Good Communication Skills.
Experience in different projects/environments is an advantage.
About us:
Built over 20 years ago, ZoomInfo Powered by DiscoverOrg has become the go-to-market standard for over 13,500 companies worldwide. Designed to be the single source of truth, the ZoomInfo platform offers best-in-class technology paired with unrivaled data coverage, accuracy, and depth of contacts, companies, and opportunities essential to empower sales, marketing and recruiting professionals to hit their numbers. Deeply embedded into business workflows and technology stacks-- including integrations with the leading CRM, Sales Engagement, Marketing Automation, and Talent Management applications - ZoomInfo is capable of delivering more predictable, accelerated, and sustainable growth than any stand-alone solution. ZoomInfo's investors include TA Associates, The Carlyle Group and 22C Capital. For more information about our leading marketing and sales intelligence solution, visit www.zoominfo.com.