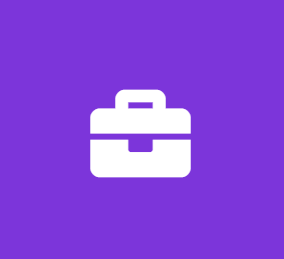 Software Engineering Intern
Ultra Intelligence & Communications, Herley
Software Engineer Internship
Job Description:

The Software Engineering Intern will be working with the engineering team to help with process administration, scripting, and testing.
Capture, analyze, and decompose system requirements.
Requirements engineering including the collection of customer requirements, derivation of project requirements, compliance matrices, and traceability.
Foster a collaborative, team-based environment by documenting and sharing new solutions with extended teams
Develop and deliver presentations for customers and/or management.
Support the updates of existing processes to improve efficiency and accuracy
Write scripts and automation
Documenting processes and quality assurance
Work with team to strengthen databases and run reports
Adheres to Ultra Electronics Code of Conduct and Business Ethics Standards

Required Skills:
A current student at an accredited University studying Computer Science, Computer Engineering, Electrical Engineering, Information Systems or other related major.
Ability to obtain a US Government security clearance. Security clearances are granted to U.S. citizens.
Desired Skills:
Strong written and verbal communication skills
Willing to work both independently and as part of a team
Willing to maintain sensitive information as required by US Government standards
Basic PC applications such as Microsoft Office.
Microsoft Visio or similar
Ability to interpret and understand product drawings and/or schematics
C/C++/C#
Labview
Physical Requirements:
Willing to move throughout the facility
Visual acuity
Motor dexterity and coordination
Works in a temperature controlled office environment
Some exposure to production area based on business need

The above statements are intended to describe the general nature and level of work being performed by individuals assigned to this classification. They are not intended to be construed as an exhaustive list of all responsibilities, duties and skills required of personnel so classified. A review of this classification has excluded the marginal functions of the classification that are incidental to the performance of fundamental job duties. All duties and responsibilities are essential job functions and requirements and are subject to possible modification to reasonably accommodate individuals with disabilities to perform this job proficiently. The requirements in this document are the minimum levels of knowledge, skills, or abilities.
Herley is an industry leader in the design, manufacture and support of advanced integrated RF subsystems and components for high performance Electronic Warfare, Radar and Communications systems and flight test and instrumentation systems and subsystems.
Ultra Electronics is a UK-based defense, aerospace, cyber security, energy, and transportation products group. Ultra manages a portfolio of specialist capabilities, generating highly differentiated solutions and products by applying electronic, mechanical, and software technologies in demanding and critical environments to meet customer needs.
We offer medical, dental, vision, life, and disability insurance, health savings accounts, paid time off, and a 401(k) plan with a Company match.
This contractor and subcontractor shall abide by the requirements of 41 CFR 60–1.4(a), 60–300.5(a) and 60–741.5(a). These regulations prohibit discrimination against qualified individuals based on their status as protected veterans or individuals with disabilities, and prohibit discrimination against all individuals based on their race, color, religion, sex, sexual orientation, gender identity, national origin, and for inquiring about, discussing or disclosing compensation. Moreover, these regulations require that covered prime contractors and subcontractors take affirmative action to employ and advance in employment individuals without regard to race, color, religion, sex, sexual orientation, gender identity, national origin, disability or veteran status.
Reasonable accommodation statement: If you need an accommodation for any part of the application process, please email [email protected]