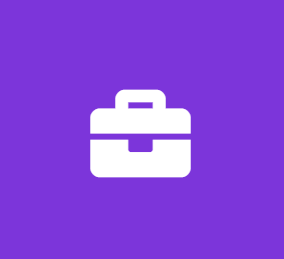 Software Developer Intern
OSI Systems, Inc.
Software Engineer Internship
Overview:
S2 Global, an OSI Systems Company is seeking a Software Developer Intern to work in its Fort Lauderdale, FL location.
S2 Global is the leading provider of security screening solutions and has extensive experience in program assessment, technology deployment, operation management, image analysis and maintenance services at major events, ports, land borders and air cargo facilities. Focused on Operations, Integration and Training, S2 Global's solutions ensure that customers have the advanced technologies and sophisticated techniques to significantly increase their screening capabilities.

In this position, you will work on a training app designed in Unity. You'll be embedded on a production team where you'll work side-by-side with the developer of the app and the design team.
Responsibilities:
Develop code to implement new functions and features.
Contribute to UI design.
Assist with software testing.
Ensure code produced meets company standards.
Uphold the company's core values of Integrity, Innovation, Accountability, and Teamwork.
Demonstrate behavior consistent with the Company's Code of Ethics and Conduct.
It is the responsibility of every employee to report to their manager or a member of senior management any quality problems or defects for corrective action to be implemented and to avoid recurrence of the problem.
Duties may be modified or assigned at any time to meet the needs of the business.
Qualifications:
C# programming background.
A passion for all things programming with amazing technical skills.
Desire and willingness to learn new technology and tools.
Be results-oriented and able to thrive in a fast-paced environment.
A focus on product and an eye for quality.
Proactive and able to take ownership of tasks and projects.
Nice to Have
Mobile development experience (Android).
Familiar with Unity.
An interest and passion for gaming.
Ability to effectively communicate with team-members and management.
Equal Opportunity Employer – Disability and Veteran
EEO is the Law
Poster Link: http://www1.eeoc.gov/employers/upload/eeoc_self_print_poster.pdf
OSI Systems, Inc. has three operating divisions: (a) Security, providing security and inspection systems, turnkey security screening solutions and related services; (b) Healthcare, providing patient monitoring, diagnostic cardiology and anesthesia systems; and (c) Optoelectronics and Manufacturing, providing specialized electronic components and electronic manufacturing services for original equipment manufacturers with applications in the defense, aerospace, medical and industrial markets, among others.