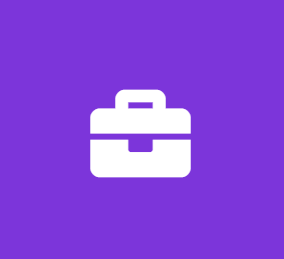 Junior-Level Web Application Developer
Community Services Group, Inc.
Software Engineer Full Time
General Summary:
The Junior-Level Web Application Developer works with the technology team to design, build, deploy and support our various Science to Service products using the Microsoft Technology Stack (SQL Server, ASP.net MVC/Web Forms, C#, JavaScript) and open source products and concepts.
Essential Duties and Responsibilities:
Works with the Technology Team Lead to design, build, deploy and support our various Science to Service products and services using Microsoft Technologies and open source products and concepts.
Confer with systems analysts, engineers, programmers, and others to design system and to obtain information on project limitations and capabilities, performance requirements, and interfaces.
Modify existing software to correct errors, allow it to adapt to new hardware, or to improve its performance.
Analyze user needs and software requirements to determine feasibility of design within time and cost constraints.
Testing and product support.
Store, retrieve, and manipulate data for analysis of system capabilities and requirements.
Code documentation and validation.
Maintaining data integrity and security.
Design, develop, and modify software systems, using scientific analysis and mathematical models to predict and measure outcomes and design consequences.
Required Knowledge, Skills and Abilities:
Thorough understand and knowledge of Entity Framework or other ORM like nHibernate, Dapper, etc.
Thorough knowledge and understanding of Microsoft Visual Studio 2013/2015.
Experience or familiarity with the Agile development concepts and processes, including Scrum or Kanban.
Ability to rapidly learn new concepts and understand new processes.
Excellent verbal and written communication skill.
Excellent personal time management skills.
Enthusiastic and energetic approach to your job and a willingness to learn.
Education, Credentials and Experience:
Position holder must possess a bachelor degree in Computer Science or closely related field.
Minimum of 2-3 years' experience with ASP.net MVC/Web Forms, Web API and SQL Server (including but not limited to C#, HTML, JavaScript, T-SQL, etc.).
A position holder may satisfy the education and experience requirements by obtaining a master degree in Computer Science.
Special Requirements:
Knowledge and familiarity with HIPAA and operational data security.
Applicants will be required to complete a skills assessment test as part of the interview process.
Must have the ability to obtain clearances as defined by regulations.
Other special requirements will be determined based on the needs of the position.
Advanced Metrics (AMS), an affiliate of Community Services Group (CSG), was founded by a group of leading healthcare providers and engineers to develop software with the goal of helping practitioners improve outcomes and data quality with evidence based knowledge and skills.
To APPLY or learn more about this and all open positions at CSG, please visit csgonline.org and click on Join our Team.
Advanced Metrics (AMS) & Community Services Group (CSG) are proud to be Equal Opportunity Employers supporting Workforce Diversity.