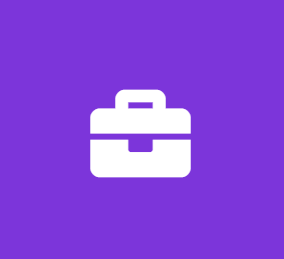 Application Developer, Jr.
Association for Talent Development (ATD)
Software Engineer Full Time
The Association for Talent Development (ATD) is the world's largest association dedicated to those who develop talent in organizations. ATD's members come from more than 120 countries and work in public and private organizations in every industry sector.

We Are…
Not your average technology team. ATD's Technology Department provides technical support to staff while ensuring that the entire organization has the tools and resources needed to be successful. As part of this mission, the Technology Department maintains technology infrastructure, and develops innovative solutions to support the changing needs of staff and improve ATD's member and customer experience.
This Role…
We are seeking a junior application developer to implement the various ideas that drive ATD's mission. The software development team collaborates with stakeholders at all levels within the organization to innovate, create new software solutions, and develop enhancements to ATD's current solutions. This position will report to the manager of software development.
In Return…
You will be afforded the opportunity for professional and personal growth in this role and at ATD. ATD is a professional development organization so we take the development of our team and staff seriously. You will work alongside a cadre of brilliant, and personable individuals who are eager to propel you to your career and professional goals.

Make an Impact by…
Design and implement web-based solutions.
Create sites and applications using responsive design with a mobile-first approach.
Support and maintain existing applications in C#/Asp.Net/VB.Net, and Java.
Follow leadership to meet the schedule and requirements of the deliverables and ensure all products meet design, branding and security requirements.
Work with internal stakeholders on different project requests and requirements gathering.
What you Bring to this Role…
2+ years of development experience
Proficiency with HTML, CSS, and JavaScript
Experience with C#/ASP.NET language and/or Java
Experience with SQL Server or MySQL
Experience developing Restful Web Services
React, AngularJS, or VueJS experience desirable
Google Analytics experience and/or event tracking development/management desirable
SEO knowledge and good practices
Proven ability to learn new technologies as needed
Ability to work both independently and collaboratively; must be a self-starter but work well in team settings.

About ATD
Our members and customers are professionals who help others achieve their full potential by improving their knowledge, skills, and abilities in the workplace. They go by many titles: talent development managers, trainers, instructional designers, performance consultants, frontline managers, workplace learning professionals, and more.
ATD provides an outstanding compensation and benefits package. Located within blocks of the King Street metro in Old Town, ATD helps with transportation costs (parking is free). We appreciate all of our applicants, but we are unable to return phone calls and emails requesting details on the status of applications or the position.
The position is based in our offices in Alexandria, VA.
ATD is an Equal Opportunity Employer and we encourage all qualified applicants to apply.

Through exceptional learning and performance, we create a world that works better.