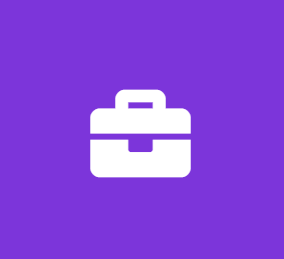 Research Engineering and Testing Internship
TTX
Quality Assurance Internship
Overview:
The Engineering Research & Testing Intern will work hands-on with instrumentation and testing of railcars for on-track and laboratory tests at TTCI in Pueblo, CO. In addition, the Intern will aid with development of wireless/remote instrumentation and monitoring devices for over-the-road applications.

Duties and Responsibilities:
Assist with and learn instrumentation, testing, data collection, and data analysis practices to support on-track testing at TTCI. Aid with hardware, algorithm, and firmware development for low-power wireless sensing devices.

Projects the intern will work on:
High-speed stability testing, including instrumentation, test operation, and data collection/analysis.
Video capture with data overlay during testing.
Reporting of test results following data analysis.
Hardware architecture development of wireless sensing/monitoring devices.
Algorithm and firmware development of wireless sensing/monitoring devices.
Back-end and front-end portal software development for capturing and presenting data from wireless devices.
Internship Goals:
Assist the group with high-valued projects.
Successful completion of tasks assigned through detailed hands-on work.
Learn and practice real-world application of physics, engineering, and computer science.
Qualifications:
Major(s): such as Mechanical Engineering, Electrical Engineering, Computer Science, Applied Mathematics, Physics, and other related STEM majors.
Year in school: Completed at least 2 years at an accredited college/university.
Specific coursework: Physics, Statics, Calculus, Engineering Labs, Programming languages or software such as: C, C++, Python, MATLAB, etc.
Preferred coursework: Probability and Statistics, Mechatronics, Electrical Engineering

Preferred Qualities Possessed by Candidate:
Eager to engage in hands-on work
Excellent quantitative skills
Experience with analog instrumentation
Experience with microcontrollers
Experience with wireless communications
Eager to learn
Propose new ideas and have a curious mind
Safety-focused