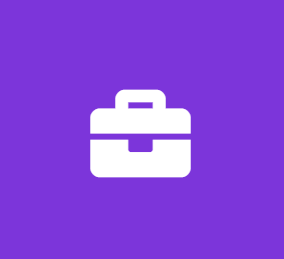 Carrier Graduate Hire Program- Software QA Automation Engineer
Carrier Corporation
Software Engineer Full Time
Date Posted:
2020-03-17-07:00
Country:
United States of America
Location:
CAG10: ALC HQ 1025 Cobb Place Blvd, Kennesaw, GA, 30144 USA
This position will require a person capable of absorbing the '50,000 ft view' of our software, understanding how its different parts interact with one another, and a technical development-oriented eye for detail. We are looking for a curious, inquisitive, well-rounded engineer capable of learning quickly and with a passion for technology. Projects will frequently vary in technology, programming language, and/or difficulty so an enjoyment of learning will serve a successful applicant well.
This position is part of our Graduate Hire Program.
What you'll do:
Implement, execute, and debug automated test scripts using various technology and tools.
Develop internal utilities.
Generate API levels, Web UI, and performance automated test scripts.
Participate in design, architecture, and code reviews.
Provide input and recommendations to solve technical problems.
Demonstrate proficiency in building technical documentation.
Comprehend new concepts quickly, and apply them accurately within a rapidly evolving, dynamic environment.
Help lead automation efforts and share best practices in test automation.
Train in our Technical Support department to understand the problems we encounter as well as to gain an intimate understanding of our product functionality.
Experience & Qualifications
Experience with Java, Python, or C++.
Familiarity with source control management.
Excellent written and verbal communication skills.
Excellent troubleshooting and problem solving skills.
Comfortable with both collaborative and independent work.
Assertive and respectful in technical discussions.
Knowledge of common web protocols, networking, and systems.
Preferred Qualifications
Experience with hardware level diagnostics (probing boards, using volt meters, oscilloscopes etc.).
Experience with SQL databases.
Experience with Django or similar Python-based web server technology.
Strong understanding of REST/HTTP/SOAP and JSON.
Strong understanding of software/testing methodologies such as TDD, data-driven testing.
Experience with different operating systems, including but not limited to: Windows, Linux, Mac OSx, Android, iOS
Experience integrating hardware and/or working with low level device protocols.
Experience with virtual machines
Education & Experience
Bachelor of Science or higher in Computer Science, Software Engineering, or related field OR equivalent work experience
United Technologies Corporation is An Equal Opportunity/Affirmative Action Employer. All qualified applicants will receive consideration for employment without regard to race, color, religion, sex, sexual orientation, gender identity, national origin, disability or veteran status, age or any other federally protected class.