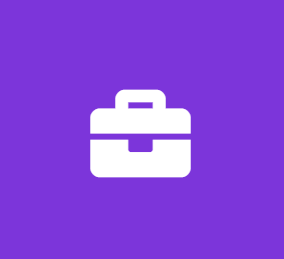 Software Engineering Intern
Mercury Systems
Software Engineer Internship
In this role, you have the opportunity to
Work within Mercury Mission Systems' (MMS) business where our technology integrates hardware, software and firmware to form proven, system-wide security integrity.
You are responsible for
Assist in software product and process documentation
Participate in software integration and test
Collaborate with other team members to achieve product and process quality.
Suggest product and process improvements.
Analyze requirements and identifies lower-level software requirements.
Define unit tests, and test plans/procedures.
Write and modify software for customer applications
Package software components for integration with system hardware.
Participate in software development activities, and provide computer tools/technical support;
To succeed in this role, you should have the following skills and experience
Working towards college diploma in engineering; preferably in computer science
Knowledgeable of embedded C is a plus
Ability to handle multiple tasks with the ability to prioritize effectively
Strong written and verbal communication skills
Strong relationship/interpersonal skills and ability to work effectively in a team environment
Ability to demonstrate good judgement in selecting methods and techniques for obtaining solutions
Knowledge of Microsoft Office products (Word, Excel, PowerPoint, etc.)
Why should you join Mercury Systems?
Mercury Systems is leading Commercial Provider of secure sensor and mission processing subsystems. We are pioneering a next generation defense electronics business model specifically designed to meet the current industry's current and emerging technology needs. The size and makeup of our organization enable forward thinking, entrepreneurial professionals thrive and prosper.
Our Culture
We are committed to making Mercury a great place to work, no matter where our employees are located. We offer a casual and enjoyable atmosphere that allows employees to learn and grow. We help and care for one another and work as one to achieve results for us and for our customers. We value communication and transparency, and strive to foster two-way dialogue at all levels of the organization. We are committed to lifelong learning, offering comprehensive skills training and tuition reimbursement. Whether you're just starting out on your career journey or you are an experienced professional, it's important to us that you feel recognized and rewarded for your contributions.
To find out more about what it's like working at Mercury, visit the Mercury Community or find answers to general questions at Mercury FAQs
Mercury Systems is an equal opportunity employer. All qualified applicants will receive consideration for employment without regard to race, color, religion, age, sex (including pregnancy), sexual orientation, gender identity, national origin, genetic information, creed, citizenship, disability, protected veteran or marital status.
As an equal opportunity employer, Mercury Systems is committed to a diverse workforce. In order to ensure reasonable accommodation for individuals protected by Section 503 of the Rehabilitation Act of 1973, the Vietnam Veterans' Readjustment Act of 1974, and Title I of the Americans with Disabilities Act of 1990.
Click here read about our recent press release and how Mercury Systems was named to Fortune Magazine's list of 100 Fastest-Growing Companies.
Click Here to learn about OFCCP
Equal Opportunity Employer Minorities/Women/Protected Veterans/Disabled