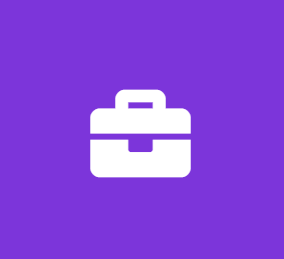 Summer Internship - Software Development - Java/Python/Cloud
RELX Group
Software Engineer Internship
BASIC FUNCTIONS:
This entry-level position performs basic software development assignments within a specific software functional area or product line and to automate using Java/Python/Selenium and Implement continue Integration pipelines in GitLab.
QUALIFICATIONS:
BS Engineering/Computer Science or equivalent experience required
TECHNICAL SKILLS:
Basic knowledge of software development methodologies (e.g., Agile, Waterfall).
Experience/Knowledge in Java/Selenium and Python programing
Basic understanding of data modeling principles.
Knowledge of cloud computing, AWS, Azure added advantage.
Basic knowledge of applicable development languages including but not limited to: Java/J2EE, JavaScript, JSP, C/C++, HTML, XML, SQL, Windows, UNIX, and .Net.
Knowledge of test-driven development.
Ability and desire to learn new processes and technologies.
Basic oral and written communications skills.
Ability to focus on deadlines and deliverables
Ability to think abstract
Business process understanding

ACCOUNTABILITIES:
Understand the current processes of ensuring quality in products and identify inefficiencies
Develop strategies to enhance the current processes and mitigate inefficiencies
Execute strategies to build tools and prove concepts
Knowledge in using AWS/Azure in DevOps environment
Knowledge in implementing Continue Integration pipelines in Git/Jenkins
Experience in Java and Python programming
Resolve basic technical questions
Analyze project needs, design and execute proper tests to identify product defects
Document and communicate test results with the project teams
Present lessons learned to team members and project stakeholders

We are an equal opportunity employer: qualified applicants are considered for and treated during employment without regard to race, color, creed, religion, sex, national origin, citizenship status, disability status, protected veteran status, age, marital status, sexual orientation, gender identity, genetic information, or any other characteristic protected by law. If a qualified individual with a disability or disabled veteran needs a reasonable accommodation to use or access our online system, that individual should please contact 1.877.734.1938 or [email protected]
Risk & Business Analytics (RBA) provides customers with innovative solutions and decision tools that combine public and industry specific content with advanced technology and analytics to assist them in evaluating and predicting risk while enhancing operational efficiency through eight unique brands. RBA is a market segment of RELX and has more than 8,500 employees serving customers in over 180 countries. RBA's eight brands include: LexisNexis Risk Solutions, Accuity, Proagrica, ICIS, Cirium, XpertHR, Nextens, and EG.