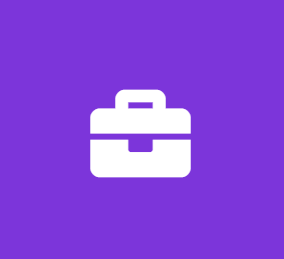 Linux Software Integrator (Entry-Level)
General Dynamics Mission Systems, Inc
Software Engineer Full Time
Role:
General Dynamics Mission Systems (GDMS) engineers a diverse portfolio of high technology solutions, products and services that enable customers to successfully execute missions across all domains of operation. With a global team of 13,000+ top professionals, we partner with the best in industry to expand the bounds of innovation in the defense and scientific arenas. Given the nature of our work and who we are, we value trust, honesty, alignment and transparency. We offer highly competitive benefits and pride ourselves in being a great place to work with a shared sense of purpose. You will also enjoy a flexible work environment where contributions are recognized and rewarded. If who we are and what we do resonates with you, we invite you to join our high performance team!
General Dynamics is an Equal Opportunity/Affirmative Action Employer that is committed to hiring a diverse and talented workforce. EOE/Disability/Veteran
Major Duties and Responsibilities:
Bachelor's degree in systems engineering, a related specialized area or field is required (or equivalent experience). Agile experience preferred
Knowledge and Skills:
Keeping people safe worldwide is what we do. Developing mission-critical systems is how we do it. At General Dynamics Mission Systems, you'll be part of the team that helps heroes make a true impact. The work we do is important. The challenges we face are career-defining. The opportunity we can offer is one-of-a-kind.

We are ready to hire an Entry Level Linux Software Integrator for the AN/BYG-1 Submarine Combat System delivered to the United States Navy (USN) and Royal Australian Navy (RAN) Submarine fleet. Our close-knit team is passionate about delivering the best product to the Navy to help protect our country. Our team works closely with the Submarine community to develop solutions that allow the Navy to carry out high-stakes national security missions.
What you'll be doing:
As a member of the Integration team, you'll be working in an Agile environment, supporting design efforts, requirements analysis, and responsible for the following tasks:
Analyze, design, develop and test to ensure the integration of software, hardware, reliability, maintainability, safety and other requirements in the total engineering effort
Configuring and troubleshooting system hardware and software
Supporting a Scrum team within an Agile development environment
Knowledge and experience we want you to bring to our team:
Generating and troubleshooting bash and perl scripts
Must have strong Bash Scripting experience
Red Hat Enterprise Linux (RHEL) 6 and 7 operating system
Understanding of OS operation in a cross-platform environment (Linux/Windows)
KVM/QEMU Virtualization
Troubleshoot and repair software and hardware problems
Cabling equipment racks to support system hardware components
Ability to move heavy computer equipment
Good organizational and communication skills
Integration support in an Agile development environment
Ability to travel
What will set you apart:
Certification in Red Hat Enterprise Linux
Ability to write and troubleshoot C++/Java code
Experience with the AN/BYG-1 Combat Control System
Agile Development
What else you should know:
Department of Defense active SECRET security clearance is REQUIRED at time of hire. Applicants selected for the Advanced Systems Engineer position will be subject to a U.S. Government security investigation and must meet eligibility requirements for access to classified information. Due to the nature of work performed within our facilities, U.S. citizenship is required.
General Dynamics is an Equal Opportunity/Affirmative Action Employer that is committed to hiring a diverse and talented workforce. EOE/Disability/Veteran.