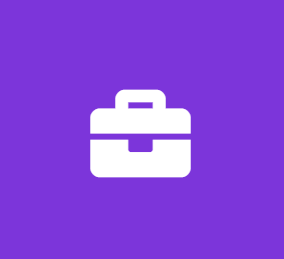 Java developer-Entry Level
BeaconFire Solution
Software Engineer Full Time
Job Description
BeaconFire Solution Inc. based in Central NJ, specializing in Software Development, Web Development and Business Intelligence, is looking for recent graduate with a strong background in Software Engineering, Computer Science, for Java / Software Developer position.
Location: Princeton, NJ
Requirement:
-Experience using Spring, Maven and Angular frameworks, HTML, CSS
-Experience in programming language Java or similar (e.g. Python, C, C++, C#, etc.) and understanding of the software development life cycle
-Basic programming skills using object-oriented programming (OOP) languages with in-depth knowledge of common APIs and data structures like Collections, Maps, lists, Sets etc.
-Knowledge with other contemporary Java technologies (e.g. Weblogic, RabbitMQ, Tomcat, etc.)
-Knowledge of JSP, J2EE, and JDBC
-Knowledge of relational databases (e.g. SQL Server, Oracle) basic SQL query language skills
Preferred Qualifications:
-Master's Degree in Computer Science (CS)
-0-1 year of practical experience in Java coding
Work Authorization Status:
BeaconFire Solution is an equal opportunity employer. We will sponsor H1B for qualified candidates.
Salary: $65,000.00 to $80,000.00 /year
Job Type: Full-time
Job Type: Full-time
Experience:
Job Type: Full-time
Experience:
spring: 1 year (Preferred)
hibernate: 1 year (Preferred)
java: 1 year (Preferred)
java j2ee: 1 year (Preferred)
Benefits:
Health insurance
Dental insurance
Vision insurance
Retirement plan
Paid time off
Relocation assistance
Job Type: Full-time
Salary: $65,000.00 to $80,000.00 /year
Experience:
scalable: 1 year (Preferred)
spring: 1 year (Preferred)
software development: 1 year (Preferred)
hibernate: 1 year (Preferred)
java: 1 year (Preferred)
Benefits:
Health insurance
Dental insurance
Vision insurance
Retirement plan
Paid time off
Relocation assistance
Visa Sponsorship Potentially Available:
Yes: H-1B work authorization
Schedule: