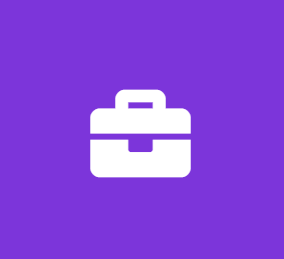 Jr. iOS Developer
10BITS LLC
Software Engineer Full Time
10bits is looking for software developers with 0-3 years of experience to work for our clients in different locations in the US.
10bits is one of the fastest growing IT consulting Firms for fortune 500 clients. We cater to the application development, support service needs of our clients and offer them Technology-driven business solutions that meet their goals and corporate objectives.
Skills and requirements:
* Minimum 1-3 Years of experience with Master's degree in computer science (or) equivalent with valid status.
* Experience with X code, Cocoa frameworks such as Core Data, Core Animation, Core Graphics, Core Audio, and Core Text.
* Knowledge with iOS frameworks such as Core Data, Core Animation, as well as offline storage, threading, and performance tuning.
* Familiarity with Restful APIs to connect iOS applications to back-end services.
* Experience with cloud message APIs and usage of push notifications. * Experience with code versioning tools such as Git, Mercurial or SVN.
* Excellent written and verbal communication skills.
Candidates must have:
*Valid work permit such as OPT/CPT/GC/Citizen.
* Graduated from an accredited university with a minimum GPA of 3.0.
* Willing to relocate anywhere in US
Job Type: Full-time
Salary: $65,000.00 to $80,000.00 /hour
Experience:
objective-c: 1 year (Preferred)
ios / objective-c: 1 year (Preferred)
iOS Development: 1 year (Preferred)
obdii interaction with vehicle ecus: 1 year (Preferred)
ios: 1 year (Preferred)
Additional Compensation:
Benefits:
Health insurance
Relocation assistance
Schedule: