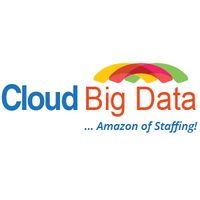 Entry level Tibco Developer
Cloudbigdata Technologies
Software Engineer Full Time
Company Description
Our company is a leading IT services, consulting and outsourcing company delivering exceptional business solutions and customer value to its customers worldwide.

We offers end-to-end innovative and leading edge solutions to help corporations leverage technologies, outperform their competition and acquire sustainable growth. We have proven capabilities in new and emerging technologies and extensive experience across a broad range of industries and domains which enable us to deliver world-class, secure, scalable and reliable business systems.

We have achieved many distinctions and milestones of outstanding success during the course of its evolutionary journey.
Job Description
Tibco Spotfire : Comprehensive knowledge of TIBCO Spotfire is required, including custom development, administration(optional), data set design, and optimization.
Should have Spot fire as the primary tool to build customized and highly interactive templates for use in managerial dashboards.
Secondary
Teradata : Should have knowledge on Teradata sql/joins/data analysis
Unix : Candidate should be able to understand the Unix shell scripts as part of data analysis in case of any issues.
Qualifications
null
Additional Information
All your information will be kept confidential according to EEO guidelines.