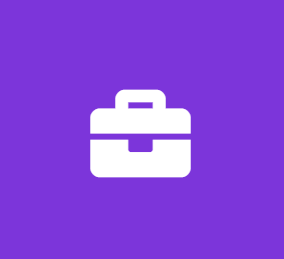 Enroll in our Online Coding Bootcamp Today - Junior-Level Developer Classes
Tech Academy
Software Engineer Full Time
Do you want to break into the tech industry?
The Tech Academy is an online trade school. You can enroll now and study our coding bootcamps online from the comfort and safety of your home.
We offer coding bootcamps that bring about entry-level web and software developers. No tech background or coding experience is required. Our programs can be completed in as little as 15 weeks and then you could be working in a technology position. Our graduates make an average of $60,000 a year. This is the best way to prepare for your future.
We were just awarded the Best Online Coding Bootcamp 2020 award.
Once you complete your training, we will assist you with job placement.
More information can be found here: https://www.learncodinganywhere.com/
We have several financing options, including no tuition until after you graduate and land a tech job. Contact us now to find out about our March discount.
(503)206-6915 or info at learncodinganywhere.com
Job Types: Full-time, Part-time, Temporary, Internship, Contract
Salary: $25.00 to $35.00 /hour
Language:
Contract Length:
Contract Renewal:
Additional Compensation:
Commission
Bonuses
Store Discounts
Other forms
Work Location:
One location
Multiple locations
Fully Remote
On the road
Benefits:
Health insurance
Dental insurance
Vision insurance
Retirement plan
Signing bonus
Paid time off
Work from home
Flexible schedule
Parental leave
Relocation assistance
Professional development assistance
Hours per week:
Typical start time:
Typical end time:
Visa Sponsorship Potentially Available:
No: Not providing sponsorship for this job
This Job Is:
A job for which military experienced candidates are encouraged to apply
Open to applicants who do not have a high school diploma/GED
A good fit for applicants with gaps in their resume, or who have been out of the workforce for the past 6 months or more
A good job for someone just entering the workforce or returning to the workforce with limited experience and education
A job for which all ages, including older job seekers, are encouraged to apply
Open to applicants who do not have a college diploma
Schedule:
Company's website: