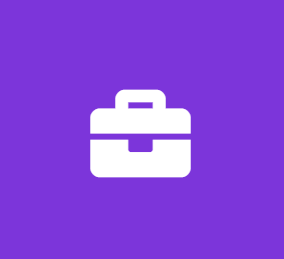 Jr. Software Engineer
Elite Automation
Software Engineer Full Time
As a junior software engineer, you will report directly to our CEO and senior software engineer. You will be a technical leader on our growing Automation Projects. You will have influence in high level decisions including the product strategy and architecture. You will be learn good coding practices and reinforcing our existing practices. If you are looking for an opportunity to grow and have significant influence in designing, building, testing, and deploying enterprise-level applications, this is the job for you. Our company is a fast growing Automation company and you will be programming and building out of this world equipment.
You will be required to connect graphics to C# database.
Candidate Qualities
· Strong analytical, planning, and organizational skills with an ability to manage competing demands
· Strong interpersonal and communication skills
· Self-driven, capable of working with ambiguous requirements and minimal direction
· Take pride in writing well-structured, well-commented, and maintainable code
· Always thinking of security, performance, and scalability
Experience and Skills (Preferred)
***Recent graduates highly encouraged to apply!***
· Experience with C#
· Experience working with and designing web APIs
· HTML, CSS, JavaScript
· Knowledge of at least one web frontend framework: React, Angular, Vue.js
· Familiar with asynchronous programming concepts, beyond just async/await
· Understanding of object oriented design and software engineering principles and practices
· Experience configuring and maintaining server environment.
Job Type: Full-time
Salary: $60,000.00 to $80,000.00 /year
Work Location:
Benefits:
Health insurance
Dental insurance
Vision insurance
Paid time off
This Job Is Ideal for Someone Who Is:
Dependable -- more reliable than spontaneous
People-oriented -- enjoys interacting with people and working on group projects
Adaptable/flexible -- enjoys doing work that requires frequent shifts in direction
Detail-oriented -- would rather focus on the details of work than the bigger picture
Achievement-oriented -- enjoys taking on challenges, even if they might fail
Autonomous/Independent -- enjoys working with little direction
Innovative -- prefers working in unconventional ways or on tasks that require creativity
High stress tolerance -- thrives in a high-pressure environment
Schedule: