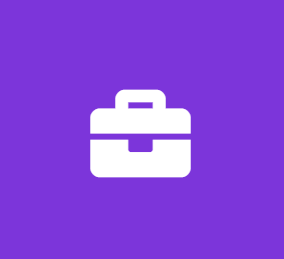 Jr. Java Developer
34T GoDeploy Group
Software Engineer Full Time
Looking for a Junior/New Grad Java Developer with 1+ years of experience in full stack web development and Java, Java Script, or Python.
Requirement:
Preferably a BS or MS degree in computer science, computer engineering, or information systems.
Experience delivering advanced solutions for a high-volume, multi-tiered, distributed web application.
Experience with various architectures: Domain Driven Design, Microservices, Cloud Native and Event Driven Architecture.
Strong proficiency in building component-based applications with frameworks, such as ReactJS, or AngularJS.
Demonstrated experience in Agile development, Test Driven Development (TDD) and Continuous Integration/Continuous Delivery (CI/CD).
Experience with testing: Unit Testing, Test Driven Development, Integration Testing, Load Testing, Test Automation.
Bonus Points:
Constant curiosity and a desire to improve yourself and your fellow engineers.
Strong sense of extreme ownership and a big proponent of DevOps culture.
Experience with messaging and streaming technology.
Prior experience leading high performing agile development team.
Experience with Java based service frameworks.
Job Types: Full-time, Contract
Salary: $55,000.00 /hour
Education:
Contract Length:
Full Time Opportunity:
Additional Compensation:
Work Location:
Benefits:
Professional development assistance
Other
This Job Is Ideal for Someone Who Is:
Adaptable/flexible -- enjoys doing work that requires frequent shifts in direction
Autonomous/Independent -- enjoys working with little direction
This Job Is:
A good job for someone just entering the workforce or returning to the workforce with limited experience and education
Schedule:
Company's website:
Benefit Conditions:
Only full-time employees eligible