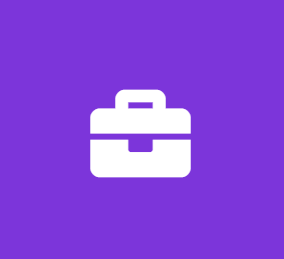 Marketing and Communications Intern - Summer 2020
State of Missouri
Marketing Internship
Marketing and Communications Intern
Job Posting Number: 1021CO
Salary: $9.45/hr.
Job Location: This position will be located at the Harry S. Truman Building in Jefferson City, MO.
Why you'll love this position:
This is an exciting opportunity to be a part of the Department of Higher Education and Workforce Development (DHEWD). We are looking for a creative and enthusiastic individual who has a firm grasp of available tools and platforms in the social media space, excellent writing skills, an eye for details, and the ability to manage several projects simultaneously while meeting deadlines. A strong candidate should be proficient in Microsoft Office products and familiarity with Adobe InDesign, Illustrator, and Photoshop is highly desired.

Join the Office of Communications and Outreach within the DHEWD as we work to develop the workforce of the future! Help us achieve our vision of "Every Missourian empowered with the skills and education needed for success."
What you'll do:
Develop content for the department and Journey to College website and social media via several platforms (Facebook, Twitter, Instagram, YouTube, LinkedIn, etc.)

Promote Journey to College Outreach programs and other department initiatives.

Write/edit copy for department print and online publications, including press advisories, reports, news releases, and other communications pieces.

Assist in special projects including taking photos, creating videos, and event planning.

Perform other related work as assigned




All you need for success:

Minimum Qualifications

Working toward a college degree in the field of marketing, communications, journalism, public relations or a related field.




Preferred Competencies
Self-direction

Detail Oriented

Customer Service

Technical Knowledge

Problem-solving

Accountability

Computer Literacy

Flexibility

Teamwork

Perceptiveness

Planning

Written & Oral Communications



If you have questions about this position please contact:
The State of Missouri is an equal opportunity employer. We celebrate diversity and are committed to creating an inclusive environment for all employees.