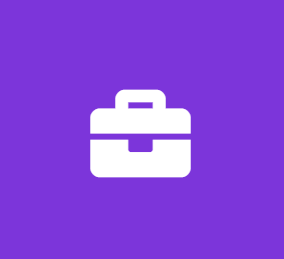 DISTRIBUTION SALES INTERN
Poolcorp
Marketing Internship
Who Are We?
POOLCORP is the world's leading distributor of outdoor living products. With more than 360 Sales Centers and 4,000 employees, we proudly provide unparalleled service to our 120,000+ customers across 12 countries. At POOLCORP you'll find a wealth of opportunities that support your individual and long-term career goals. Publicly traded since 1995, POOLCORP is a global organization with a long history of continuous success - clearly making it an industry leader – in so many ways!
What We Offer:
Employer of Choice - the pace is fast, the atmosphere is fun and the people are friendly. Every team member is encouraged to innovate, contribute ideas, and discover solutions as an important part of a world-class team.

Growth - You'll have the opportunity to prove yourself from the very beginning and to make an impact. How far and how fast you grow in your career is up to you.

Continuous Learning – With over 100 online courses and numerous sales certifications, we invest heavily in our employees' development to maximize their success and the success of our company.

Community Involvement - we believe that a being a good corporate citizen is the right thing to do for our customers, employees and community.

Safety - the health and safety of our employees and customers is at the core of our company culture.

Stability – as a Fortune 1000 company and industry leader, we have only touched the surface for the demand of outdoor living products.

Management in Training Program - After graduation, we offer a full-time Management in Training Program so you can further your career with us!
Job Summary:
The Distribution Sales Internship Program is designed to orient the intern to the various positions at our sales center locations with an emphasis on outside sales and customer relationships. Interns are also exposed to operations, inventory management, inside sales and much more in order to comprehend how each area supports sales. Interns follow a progressive 12 week plan mentored by the Sales Center Manager and Business Development Representative. We offer paid internships all year around and can accommodate your busy schedule.

*This position is located throughout the United States and Canada.*
What You Will Do:
Receive hands-on sales training by traveling with our Business Development Representative(s) and participating in sales and service calls.
Shadow contractors/builders, service/maintenance, and retail store customers to learn their aspect of the swimming pool, irrigation and landscaping business.
Learn how to create extra value and establish and maintain solid customer relationships.
Learn to identify customers' needs and develop solutions to help them increase their profits.
Complete online training to learn about POOLCORP, the pool industry, pool products, landscaping/irrigation and customer service fundamentals.
Become familiar with the B2B website customers use to order their products and learn how to follow up on the status of their orders.
Review the P&L with the sales center manager.
Learn about our CRM and Prelude inventory systems.
Learn inventory procedures with the use of a Radio Frequency gun.
Attend conference calls with Recruiters, MIT Programs Manager and other Interns.
Complete sales project(s) at the end of the 12 week internship.
Other job duties and special sales projects as assigned.

What We Are Looking For:
Junior or Senior standing in a business related curriculum with a solid academic performance record. Preferred curriculums include: Marketing, Professional Selling, Management, Business Administration.

Involvement in sales internships, organizations/clubs, volunteer work/community service, athletics or military leadership.

Ability to relocate to designated training branch and provide own transportation daily (housing assistance provided if relocated).

Desire and ability to work in a distribution setting and learn all aspects of a distribution center.

Demonstrates strong leadership and possesses a customer service driven attitude along with a competitive spirit.

Ability to speak effectively to customers, employees and all levels of management.

Strong knowledge of Microsoft Office Suite, Internet Software and the ability to learn CRM and Prelude inventory systems.

Bilingual (English/Spanish) a plus.

Ability to lift and move up to 75 pounds.

Forklift and RF gun experience helpful.

POOLCORP is a drug-free company and an EOE, M/F/V/D.