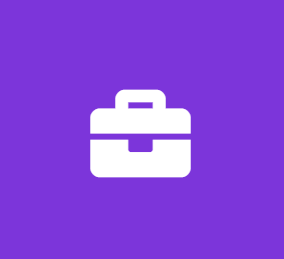 Business Analyst/ Research Intern
eZCARETECH
Business Internship
*
About the Company
ezCaretech established in the early 2001 as a spin-off of Seoul National University Hospital's IT department to establish their own in-house EHR solution. Fast forward 19 years, ezCaretech is now ranked 2nd largest Health IT (HER) provider internationally with strong presence across the globe. The company went public in 2019 and currently holds over 50% market dominance in South Korea. With our strong footprint in healthcare, we are constantly looking for new and better ways to bring positive changes and promote patient safety across healthcare spectrum.
With our growing business across the globe, our US office in Torrance, California is currently looking for business analyst interns who can utilize their learning to a real-world dynamics. Feel free to apply regardless of your major or your experience.
Internship Description
ezCaretech is seeking a motivated business analyst interns who are ready to apply knowledge of business practices and processes in a fast-paced, real-world environment. The interns will assist in writing reports, conducting research, analyzing data, and making recommendations to improve effectiveness and efficiency. This will be a valuable experience for any student pursuing a career in healthcare, IT, business administration, or consulting.
Business Intern Duties and Responsibilities
· Analyze business goals, objectives, and needs (Healthcare)
· Help plan and design business processes and make recommendations for improvement
· Perform research and analysis in support of operations
· Estimate costs and benefits of multiple actions and/or solutions and provide recommendations
· May perform additional research duties upon request
Requirements
· Open to all majors
· Minimum 3.0 GPA
· Experience with Microsoft Office (PowerPoint & Excel)
· Excellent critical thinking and problem-solving skills
· Good written and verbal communication skills
· Detail-oriented with strong organizational skills
· Excellent research capabilities
· Ability to work under minimal supervision
Benefits
· Practical experience with varied business activities
· Shadowing, mentoring, and training opportunities with experienced and accomplished business professionals
· Opportunity to attend business meetings and networking events
· Flexible schedule for students
· Stipend available upon completion of the internship
*
Job Types: Part-time, Temporary, Internship
Salary: $10.25 /month
Experience:
Healthcare: 1 year (Preferred)
Education:
Language:
Additional Compensation:
Work Location:
Benefits:
Typical start time:
Typical end time:
Schedule: