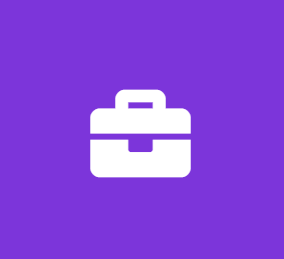 Intern - Communications & Marketing
CT Strategies
Marketing Internship
Summary/Objective
The Communications and Marketing (C&M) Intern is responsible for creating a variety of written products to support the company's marketing and external outreach efforts, such as website content, social media postings, recurring company newsletters, and media outreach materials. C&M Intern will also track and manage data related to the above activities. Additionally, the C&M Intern will create basic graphic design products for various digital and printed promotional materials, including for the CT Strategies website.
This is an hourly paid position that reports to the Vice President of Communications and Marketing.
Apply at https://ct-strategies.com/careers/
Essential Functions
Compose highest-quality written products, including external communication and internal briefing materials for C&M activities, which require minimal to no revision by senior staff.
Create content for website, marketing, and social media platforms, including subject matter-pertinent blogs, newsletters, and articles for publication that require minimal to no revision by senior staff.
Track and manage C&M data and support the development of internal business processes with charts, written product, and metric development.
Develop infographics, diagrams, and other visual aids as part of written products.
Maintain and develop website and social media content as required.
Attend meetings and tracks action items to maintain project accountability.
Perform other duties as assigned.
Reasonable accommodations may be made to enable individuals with disabilities to perform the essential functions.
Core Competencies
Excellent Oral and Written Communication.
Project Management.
Flexibility.
Initiative.
Learning Agility.
Analytical and Creative Thinking.
Collaboration Skills.
Attention to Detail.
Position Type/Expected Hours of Work
This is an hourly paid internship. Expected hours of work are 9:00 AM to 5:00 PM Monday through Friday, though some flexibility in hours may be arranged.
Physical Demands and Work Environment
This job is in a professional office environment.
Travel
Occasional business travel. Primarily local during the business day, although there may be opportunities for out-of-the-area and overnight travel.
Required Education and Experience
Bachelor's degree.
At least 1 year of work experience (paid or unpaid).
Superb writing and proofreading skills demonstrated in a professional context.
Highly proficient with Microsoft Office Suite (Word, Excel, PowerPoint, Outlook).
Experience with website developer tools, specifically WordPress, or the ability to learn such skills immediately.
Experience with Adobe InDesign, Illustrator, Photoshop or other similar tools, or the ability to learn such skills immediately.
Preferred Experience
Experience working in a consulting environment.
Experience in the preparation and timely delivery of highest-quality written products.
Experience with international affairs, security, or trade issues.
Experience with Google Analytics for web traffic analysis.
Experience with social media platforms for business.
Work Authorization/Security Clearance
Legal authorization to work in the United States.
AAP/EEO Statement: All qualified applicants will receive consideration for employment without regard to race, color, religion, sex, sexual orientation, gender identity, or national origin.
nItCxbNHLQ