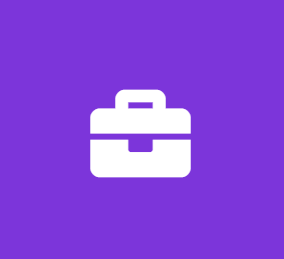 Digital Marketing SEO Specialist (Entry Level)
Coalmarch
Marketing Full Time
Interested in pursuing a career in digital marketing? Want to work with awesome people? You're in the right place. Coalmarch is looking for a Digital Marketing Specialist with a focus in SEO to join our small but mighty team in downtown Raleigh, NC.
What We Offer
Discover the benefits of belonging to the Coalmarch family. It's why so many of our associates come for a job, but stay for a career—because this is a place where you can feel at home. Some of the benefits we offer full-time employees include:
Healthy work/life balance: We operate in a 38-hour work week, every single week. Don't work past 3pm on a Friday ever again.
Work-from-home flexibility: Want to work from home once a week? We encourage it!
Year-round summer hours: Work a little longer at the start of the week and cut out early for your weekend.
Paid vacation, sick, and volunteer days: The longer you work here, the more you'll get.
Health and dental insurance: We're proud to offer a variety of options to fit your health needs & budget.
401(k) match: We offer retirement savings with matching. Invest in your future and we will too!
Monthly fitness stipend: Love to stay active? Earn up to $50 per month to cover your fitness fees.
Career advancement opportunities: Build your skillset and advance in a company that consistently employs a promote-from-within mentality.
Convenient location and paid parking: Enjoy working in our downtown Raleigh office that includes a 100% company-paid parking spot!
And many more benefits including fun events, volunteering opportunities, snacks in the office, happy hours, dog-friendly environment, and more.
Skills & Experience
Here at Coalmarch, you will work with a young, energetic, creative, supportive, hard-working team that's always willing to go above and beyond to help each other succeed. You'll think ahead of the curve to find better solutions for our clients and our company, furthering your own skills and abilities. Though we are a small company (~40 people), we are fierce in our work ethic, and by joining our company, you'll be a part of something bigger.
We're looking for candidates that are passionate about the future of SEO and digital marketing, and employ a good work ethic. You'll have:
A Bachelor's Degree
1-2 digital marketing and SEO-focused internships in college
Basic knowledge of core digital marketing principles, including SEO and SEM
Strong verbal and written communication and writing skills
The ability to prioritize and juggle several projects at once in a fast-paced environment
The ability to manage your time and prioritize a variety of tasks in a given day
The ability to work productively in a collaborative team setting
Core Responsibilities
At the highest-level, you'll be responsible for clients meeting and/or exceeding traffic and lead acquisition goals for non-paid channels by implementing effective SEO strategies.
You'll develop, implement, and maintain SEO strategies for local businesses including keyword and market research, on-page and off-page optimization, local listing management, and more.
You'll develop, implement, and maintain up-to-date content and link building strategies that adhere to Google's everchanging algorithm and best practices.
You'll track and analyze the performance and success of your SEO strategies through Google Analytics, Google Tag Manager, Google Data Studio, Moz, and more tools.
You'll work collaboratively with project managers to ensure that client performance goals are attainable and that actionable items to improve performance are being regularly identified and executed.
You'll be responsible for positively contributing to our company culture! Our culture is what feeds our success, and we're looking for those that are team players.
Who is Coalmarch?
Coalmarch is a digital marketing and software agency based in downtown Raleigh. We offer small business owners in the home services industries (lawn care, pest control, & HVAC) solutions and tools to grow their company and take it to the next level. We aim to become partners in our client's businesses through marketing and lead generation, people management and recruitment services, and sales efficiency software.
We're a small business with big ideas. Joining us now means getting in on the ground floor in a company that's growing fast - but not too fast. We're all about sustainable growth for our clients, our company, and ourselves. As a part of the team at Coalmarch, you're encouraged to discover and hone your strengths and passions, and collaborate with your peers to create a role that's truly suited to you.
If you're ready to work hard, play hard, build lasting relationships, and advance your career, we want to talk to you! Apply today to join the Coalmarch family.