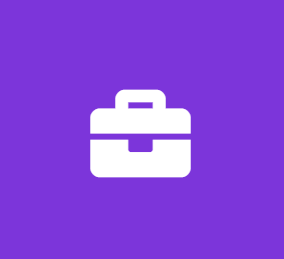 Junior Programmer
Murphy Research
Software Engineer Full Time
Murphy Research is a full-service custom market research firm known for our innovative research design and consultative approach. We produce groundbreaking qualitative and quantitative research through our focus on creative design, rigorous execution, and enduring insights. Our team thinks out of the box, follows a steady execution process, and is empowered to produce the highest quality research product that truly matters to our clients.
We are actively seeking a Junior Programmer to join the Murphy Research team. In this role, you will collaborate with our research team to program online surveys dedicated to customized projects for a diverse range of Fortune 500 companies and to develop automation tools that optimize the Company's internal workflow. Our research ranges across industries on diverse projects with clients like, Twitter, Disney, Gatorade, Honda, and Hershey's. This is an exciting opportunity to utilize your programming and problem-solving skills as you support some of the world's most prominent brands with market assessment, brand strategy, product development, customer loyalty and engagement, and communications research.
About You:
You are a self-starter with a passion for programming and ongoing desire to learn on your own
You have learned to code in any language, through a course, bootcamp, or any self-taught techniques; preference for experience with one of the following: C#, Python, JavaScript
You love teamwork, but you're great at managing independent work on multiple projects simultaneously; you love to share what you learn and are familiar with version control tools and systems like Git, Github, or Bitbucket
You have an exceptional attention to detail and the ability to concentrate on intricate work for significant amounts of time while responding appropriately to interruptions
Your written and verbal communication skills are points of strength
You have great organizational skills and a proven ability to deliver high quality work in a fast-paced environment
Bonus points for experience with server-side programming, VBA, or a basic understanding of web system administrations and network administration
What You'll Be Doing:
You'll collaborate with a team of researchers to program survey questionnaires while integrating into the company's workflow and learning front-end technologies such as XML, HTML, CSS, JavaScript, Python
You will initiate development of special projects and respond to requests by Senior Management; projects will optimize the company's workflow, efficiency, and productivity through automation, while providing you opportunity to lean into server-side software development, working with C#, ASP.NET Core, NGINX, AWS, REST API
You will maintain proactive ongoing communication with your stakeholders and programming team on a project-by-project basis. This is including, but not limited to confirmations of all job specifications and sending daily updates and report statuses, ensuring completion of work along given timelines
You will complete your own Quality Assurance (QA) testing and data checking procedures on all projects, including questionnaires where documentation is provided to ensure error-free skips and rotation, and a delivery of error-free work
You will actively pursue knowledge of programming and CS tools; you will achieve all benchmarks as outlined in the training plan to learn all software programs, programming languages, and technical applications required of the position
What We Offer:
Daily opportunity for variety, challenge, and growth
Great training, career advancement, and mentorship opportunitiesA collaborative, team-oriented, and high-performing atmosphere
Competitive benefits package, including medical, dental, vision, 401k matching, paid time off, parking on-site, social activities, casual dress, and a key focus on work-life balance
A prime Westside location in downtown Santa Monica, just blocks from the Expo Line, 3rd Street Promenade, and the beach!



This is a great entry-level opportunity for those interested in programming, research, data, and business!