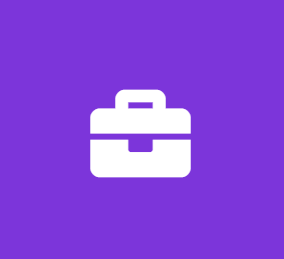 Junior Software Developer
National Treasury Employee Union
Software Engineer Full Time
A vacancy exists at the NTEU Headquarters in Washington, D.C., for the position of Software Developer. The Software Developer position is a non-bargaining unit position and does not require travel.
The primary function of this position will be to develop software interfaces for NTEU's Content Management System, HR System, Payroll System, Financial System, Leave Tracking System, and the website integration. A solid foundation of object-oriented programming principles is required. Primary development platform is C# MVC .NET Framework and .NET core. In addition to developing new solutions, the candidate is expected to maintain and improve existing legacy solutions (in C#).
Desired skills include strong verbal and written communication skills and demonstrated collaboration in team environments. In addition, the candidate must be comfortable with version control and utilizing project management software. A Computer Science degree is required.
---
NTEU practices a full Software Development Life Cycle (SDLC). The applicant will be exposed to the entire cycle. No professional experience is necessary, but a degree from an accredit college for Computer Science is required.
This is a permanent position with generous benefits. Ideal candidate will be self starter and self motivator. NTEU has generous pay and lots of opportunity to further your skills and pay.
The job is open to US Citizens and Permanent residents only.
---
Job Type: Full-time
Education:
Location:
Washington, DC 20006 (Required)
Work authorization:
Work Location:
Benefits:
Health insurance
Dental insurance
Retirement plan
Paid time off
Parental leave
Tuition reimbursement
Other
Visa Sponsorship Potentially Available:
No: Not providing sponsorship for this job
Schedule:
Company's website: