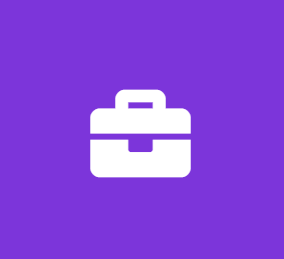 International Business Development (IBD) Intern
North Carolina State University
Business Internship
The SBTDC wishes to establish an International Business Development (IBD) Internship position whereby the student works in a junior IBD counselor job role for the SBTDC's IBD program. The primary job tasks will center on conducting international market research in support of the IBD team's counseling activities with client-companies that wish to gain foreign customers and market share, increase foreign sales, and improve their overall competitiveness and profitability.
Compensation will be $15/hour (not to exceed a total of 600 hours). Candidate will be required to work up to 20 hours per week from February 2020 through December 2020.
Other Work/Responsibilities
This internship allows students to be involved in the day-to-day operational routine of the SBTDC's IBD program, and to put into practice the concepts, methods, and techniques learned in the classroom. It also provides students with an opportunity to observe and interact with others who apply certified global business professional (CGBP) competencies on a daily basis.
Primary

Review and agree to the SBTDC's Standards of Conduct policy with respect to client confidentiality, conflicts of interest and best practices associated with becoming a trusted advisor.
Conduct in-depth international market research utilizing the IBD International Market Research Guide, Trade Map and other sources of trade data and resources (for free and for fee).
Secondary

Determine client needs by analyzing and understanding the firm's international business model and the owner's capacity for implementing recommendations.
Work collaboratively with other SBTDC colleagues statewide to meet the business development needs of small and mid-sized businesses clients.
Assist with IBD client counseling and training in accordance with the mission of the SBTDC program.
Foster a productive working relationship with the U.S. Commercial Services, U.S. Small Business Administration, NC Department of Agriculture, NC Port Authority, Economic Development Partnership of NC, EXIM Bank and other strategic partners.
Other duties as assigned.
Minimum Experience/Education
Must be enrolled in or associated with an MBA program with an accredited institution. International business studies and/or some international business knowledge or experience is preferred.
Departmental Required Skills
Strong interpersonal skills with ability to plan, organize, and work well with people.
Self-directed and self-motivated with the ability to multi-task and set priorities.
Possess strong work ethic with qualitative and quantitative research skills.
Strong oral and written communication skills to be used in preparing reports and making presentations.
Digital strategy and social media skills are a plus.
Preferred Experience, Skills, Training/Education
N/A
Required License or Certification
N/A
Must Be Open Until

Positions will be posted until 5:00 PM ET on this date. Positions remaining posted after this date are still accepting applications but may close at any time.
Is this position partially or fully funded on ARRA stimulus monies?
No
Proposed Hire Date
02/01/2020
AA/EOE
NC State University is an equal opportunity and affirmative action employer. All qualified applicants will receive consideration for employment without regard to race, color, national origin, religion, sex, gender identity, age, sexual orientation, genetic information, status as an individual with a disability, or status as a protected veteran.

If you have general questions about the application process, you may contact Human Resources at (919) 515-2135 or [email protected] Individuals with disabilities requiring disability-related accommodations in the application and interview process, please call 919-515-3148.

Final candidates are subject to criminal & sex offender background checks. Some vacancies also require credit or motor vehicle checks. If highest degree is from an institution outside of the U.S., final candidates are required to have their degree equivalency verified at www.wes.org or equivalent service. Degree(s) must be obtained prior to start date in order to meet qualifications and receive credit.

NC State University participates in E-Verify. Federal law requires all employers to verify the identity and employment eligibility of all persons hired to work in the United States.