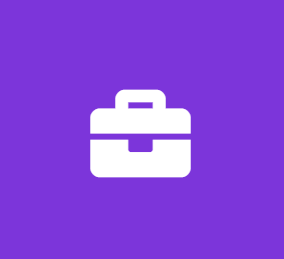 Machine Learning - Intern
Samsung Research America Internship
Software Engineer Internship
-------------------------
Machine Learning - Intern
-------------------------
Location:
Campbell, CA
Start Date:
Immediate
STAR Labs
STAR Labs (Samsung Technology & Advanced Research Labs) is headed by Pranav Mistry with a mission to undertake independent initiatives to create end-to-end new businesses and expand growth areas for Samsung. At STAR Labs, we are building new immersive and intelligent services that is making science fiction a reality. STAR Labs consists of best of the best from domains such as computer science, business strategy, engineering, design; and diverse set of experiences from places like MIT, Stanford, Oxford, CMU, Nasa, Google, Microsoft and many more. NEON is a venture from STAR Labs (http://neon.life)
The team builds upon their outstanding track record of creating products that have real-world impact at global scale. We are rapidly expanding and is looking for the best to join and help us build foundation for our next magical technology stack. We value our differences and are excited to learn what you can add to STAR Labs.
Requirements
Collaborate within the team across product, design, product, infrastructure, strategy and engineering.
Mentor, learn and share knowledge with others along the way.
Have impact and have fun
Working outside your comfort zone
Skills: Nice to have, but not limited to:
Currently enrolled in BS/MS/PhD program with background in computer vision, machine learning or related areas.
Experience with one or more general purpose programming languages including but not limited to: Java, C/C++ or Python.
Develop prototypes and conduct experiments to evaluate the performance of ML/AI architectures.
Have strong familiarity with leading machine learning and deep learning/frameworks such as libraries such as TensorFlow, Caffe, Scikit-Learn, Scipy, Pandas, PyTorch and others.
You should be able to develop your own algorithms, loss functions, network architectures.
Prior publication record in top tier conferences in computer vision / machine learning is a major plus.
Write well-structured and re-usable code, design experiments and integrate solutions in larger production systems.
Samsung is an EEO/Veterans/Disabled/LGBT employer. We welcome and encourage diversity as we strive to create an inclusive workplace