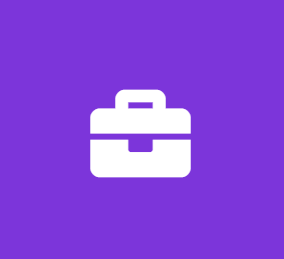 Graduate/Student Assistant - 2020 Investment Associate Program / Summer Internship / 6 Positions available
University Enterprises, Inc.
Customer Support Internship
The CalPERS' Investment Office is offering a unique Investment Associate "Summer/Part Time" Program that builds a pipeline of potential talent for the organization, while giving participants a hands-on learning experience in the investments industry.
In collaboration with University Enterprises Inc, students will work part-time during the school year, and possibly full-time during the summer, while pursuing their undergraduate or graduate studies. Students selected could have opportunities to work in multiple program areas of the Investment Office.
The students will have the opportunity to participate in special projects, learn how to utilize financial software like the Bloomberg terminal, and learn from some of the most experienced investors in the industry. This program provides the opportunity to apply what has been learned in the classroom to a real world, large-scale investment operation.The students will maintain a positive team management approach while demonstrating CalPERS' Core Values of Quality, Respect, Integrity, Openness, Accountability, and Balance in accordance with personal work ethic in alignment with CalPERS Investment Beliefs.
The students will also receive career consultations from the CalPERS' Human Resources Department, Career Services and Outreach Team pertaining to interview preparation and building a strong state application package.
Conditions of Employment
This is a part-time, temporary, non-benefited, student position. Employment in all positions with University Enterprises, Inc. is dependent upon the mutual consent of University Enterprises, Inc. and the employee. This means that either University Enterprises, Inc. or the employee can, at any time, terminate the employment relationship at will, with or without cause.
Depending on the type of position you are applying for, a pre-employment background check consisting of one or more of the following may be conducted, employment history, professional references, criminal check, educational verification (i.e., degree, license, or official transcript) and physical exam and drug urinalysis test. Applicants will be required to pass required pre-employment checks to the satisfaction of University Enterprises, Inc. (UEI) and the hiring Agency or Department.
Work Schedule
Flexible hours, Monday through Friday, between the hours of 8:00 a.m. and 5:00 p.m. Final schedule to be determined between supervisor and student.
Additional Work Schedule
Student Assistant and Graduate Assistant employees generally work up to 20 hours per work week (Sunday – Saturday) during the academic year and up to 40 hours per work week during breaks; Winter, Spring & Summer.
Student Assistants are not permitted to telecommute or work remotely.
On/Off Sacramento State Campus
Off Campus
Pay Range
$14.61 - $22.79 per hour
Department/Agency
California Public Employees' Retirement System (PERS)
Unit/Division
Investment Office (INVO)
Project Description
CalPERS is the nation's largest public pension fund with investments in both domestic and international markets. The Investment Office (INVO) is responsible to invest and manage assets with the goal to generate total returns on a long-term basis while managing risk. Investment Risk and Performance (IRP) is responsible for creating transparency on CalPERS portfolio to ensure that investment risks are intended, understood, and compensated. The team's mandate includes portfolio analytics and independent assessment of investment performance and risk.
To learn more please visit their website at www.calpers.ca.gov
Majors/Fields of Study
Business Administration, Economics, Finance, Mathematics, Statistics
Minimum Qualifications
Ability to use Microsoft Excel, Word and PowerPoint.
Knowledge of some or many financial investment instruments (for example equity, bonds, private equity, real estate and infrastructure and their basic characteristics).
Ability to work independently with moderate direction.
Ability to establish and maintain cooperative working and professional relationships.
Capable of solving challenging problems.
Quickly adaptability to changes in priorities, assignments.
Rapidly acquire working knowledge of new analytical tools.
Communicate effectively.
Work well under pressure in a fast-paced environment
Pursuing a postgraduate degree.
Minimum GPA of 3.0.
Strong problem-solving skills.
Intellectual curiosity.
Strong written and oral communication skills.
Prior work or volunteer experience.
Prerequisites
Must be a college student attending classes during the regular term (Fall, Spring and Winter, if applicable), at an accredited college or university.


Students declared major must match the major(s) listed in the job posting.
Position Description
Duties and Responsibilities
Support the implementations of enhancements to existing risk measurement processes to improve relevance, quality and timeliness.
Support the automation of risk reports and risk-related deliverables by integrating the use of vendor-supplied tools with MS Office.
Gather the data necessary to automate the reports in a single spreadsheet.
Document the process to update the spreadsheet and sources for future interns.
Identify and document checks and potential sources of errors and discrepancies as well as propose ways to spot check for these.
Produce accurate and timely risk reports and analysis for the Investment Risk and Performance team.
Document the process for the gathering of the data and time when it needs to be delivered.
Help identify productivity gains to decrease the time that it takes to deliver the report without compromising accuracy.
Participate in analytical assignments to enhance understanding of Public Employees' Retirement Fund (PERF).
Research and analyze information from a variety of data sources utilizing various available tools, including programming languages, and quantitative techniques.
Document the available sources and uses for future interns.
Conduct research and analytical projects on broader portfolio or investment topics as requested by management.
Perform other department related projects and duties as assigned.
Physical Requirements
Sit for extended periods; frequently stand and walk; manual dexterity and hand-eye coordination; corrected hearing and vision to normal range; verbal communication; use of office equipment including computer workstations, telephones, calculators, copiers, printers, scanners, and fax machines, with or without a reasonable accommodation.
Working Conditions
Work is performed in an office environment. Extensive computer work. Sedentary – may involve sitting for long periods of time. Use of office equipment such as computers, copiers and fax machines. Involves walking, standing, and sitting for varying amounts of time.
Hours Per Week
Students (part-time) 0-20 hours per week during the academic year, up to 40 hours per week during breaks; (Winter, Spring and Summer). (NSTU)
Special Instructions to Applicant
Please complete all fields of the employment application. Include your educational history in the "Educational Experience" section and any employment history in the "Employment Experience" section of our application.